If we had celebrity style of the year awards, Taylor Swift just might be a nominee. My oh my Taylor Swift has won the adoration of millions of fans because of her heartfelt musical talent and lyrical genius, so not surprisingly she looked absolutely flawless as she stepped out for the 2013 MTV Video Music Awards donning a Hervé Léger by Max Azria gown with plunging neckline. Get the look.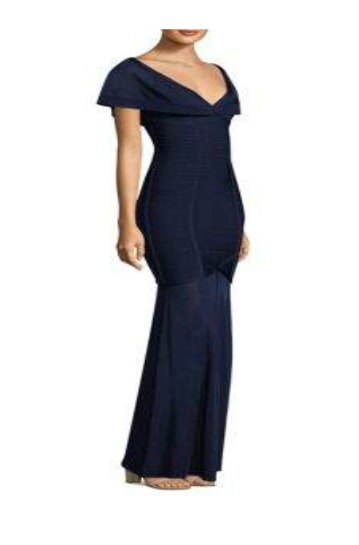 The stunning Hollywood music superstar simply out did herself with this fashion ensemble. She looks ravishingly sexy, sophisticated, and beautiful from head to toe. I love the fact that she wore her hair short in tight curls giving her a very old Hollywood Marilyn Monroe essence. Taylor Swift has proven herself to be a true Hollywood star for more reasons than one, and now she has solidified herself in our book as a sensational fashion icon with undeniable dazzling celebrity style.
From music video to the Hollywood red carpet Taylor Swift is a beautiful and talented young lady who as the years go by is growing into a gorgeous and respectable young woman with her celebrity style. Simply stunning. Well done Taylor Swift, very well done.
SHOP MORE STYLE NOW!!!
Watch Her Acceptance Speech at the MTV Video Music Awards 2013: