According to recent statistics, women spend an average of 55 minutes getting ready everyday and even more in the evenings. This equals 14 full days of primping and pampering in any given year.  Your favorite celebrities spend even more time especially during awards season. Do today's busy, on-the-go women really have that kind of time to spend getting ready for work or an evening out? As a way to help women look and feel beautiful in five minutes or less, one of Hollywood's most well-known celebrity makeup artists, Dedra Whitt Dakota launched her high-quality cosmetic skincare line, dedra beauty.  Whether getting ready for a day at the office, weekend brunch with friends, or a night on the town, dedra beauty offers simple, affordable solutions to keeping you beautiful everyday, plus you'll find extra celebrity beauty products that belong in every woman's makeup bag. Read on!….(Image by Andrew Evans/ PRPhotos.com)
All products are multi-functional and do not require brushes, so application is a breeze.  With various shades of duo concealer/foundation sticks that are paraben free and luxuriously creamy, hydrating tinted moisturizers with SPF, smooth, smudge eye pencils, lash-building mascaras, various shades of lip gloss, convenient 3-in-1 color palettes, and makeup kits, dedra beauty offers something for every woman and occasion.  Prices range from $18.00 to $47.00.
"I know the average woman can spend hours every week getting for work or to go out at night," says Dedra Whitt Dakota, CEO and founder of dedra beauty.  "To help women shave minutes or even hours of their daily beauty routines, I developed the dedra beauty line.  Makeup application should be easy and effortless, enhancing a woman's natural beauty.
dedra beauty will also be available on EVINE.com on February 20, 2015 during the premiere of its new evening beauty show.  To watch Dedra live, please visit EVINE Live.
Next on the list of must have celebrity beauty secrets are these top of the line beauty products from a variety of high end brands. To take your beauty to the next level, get these must have makeup tools to enhance your natural beauty and take it with you wherever you go.
Amarte Eyeconic Eye Cream: This anti-wrinkle rejuvenator delivers an unprecedented 3.8% enhanced-stability pure retinol, along with ActivExtracts® and ActivElements® to give vitality and resiliency to the eye area without irritation.  The sophisticated yet mild Korean formula deeply hydrates and nourishes skin to promote elasticity and deliver noticeable results. Recommended by board certified dermatologist Craig Kraffert, President of Amarte.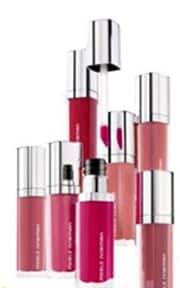 Merle Norman Liquid Lip Color is a revolutionary new hybrid formula that has the full color pigment of a lipstick, but glides on like a gloss. Its ultra-plush applicator deposits just the right amount of velvety rich color and sets to a modern, semi-matte finish with the added benefit of staying true for hours! And unlike other thinner, drying, long-wear lip products, the sophisticated texture makes this product easy to apply. It's also infused with Sym3D to help lips appear fuller and smoother without the irritation felt from traditional lip plumping ingredients. The ultra-plush applicator is designed specifically to complement the whipped texture so you can apply just the right amount of beautifully rich color with precision and ease.
Over-plucking, sleeping in mascara and hormonal changes as we age can all lead to thinning lashes and brows, which as we all know can reap havoc on our beauty. What if there was an affordable, safe and effective solution that delivered results quickly and easily? Introducing WINK, the all-natural, worry-free beauty enhancer that boosts your own natural loveliness and says goodbye to fake lashes, dangerous extensions and over-penciled brows!
 A blend of essential fatty acids, WINK is an all-natural, easy-to-use formula that augments your natural eyebrows and lashes for a fuller and more lush look. Free of harmful ingredients like parabens, sulfates, phthalates, fragrance and hormones, WINK is a worry-free way to gain back a more youthful appearance without drastic measures. Simply apply WINK once a day for amazing results.
 WINK works by delivering essential fatty acids, something our bodies don't produce on their own but need, directly to the eyebrows and lashes.  Omega 3 and Omega 6 work to stimulate the hair follicles into active growth while conditioning and strengthening the hair.  It's that easy. No hazardous chemicals, no irritants.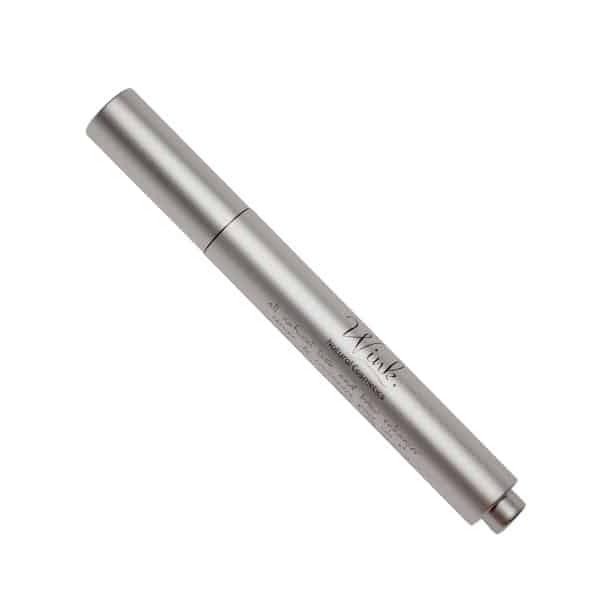 Created by self-described science geeks from MIT who wanted to create a product they weren't afraid to try on themselves, WINK is made of only the finest ingredients keeping safety top of mind.  In fact, 100% of participants in the development of WINK experienced fuller lashes and brows without any side effects. Dedicated to making women of all ages feel beautiful, WINK delivers more than just a cosmetic cover-up.  It delivers real, lasting results and boosts confidence along with those lashes.
 An affordable alternative to expensive extensions, one bottle of WINK lasts for three months when used for both lashes and brows.  Most report visible results at two weeks and full results by weeks eight and twelve. How do you think celebrities get such beautiful eyes! Now you know, WINK!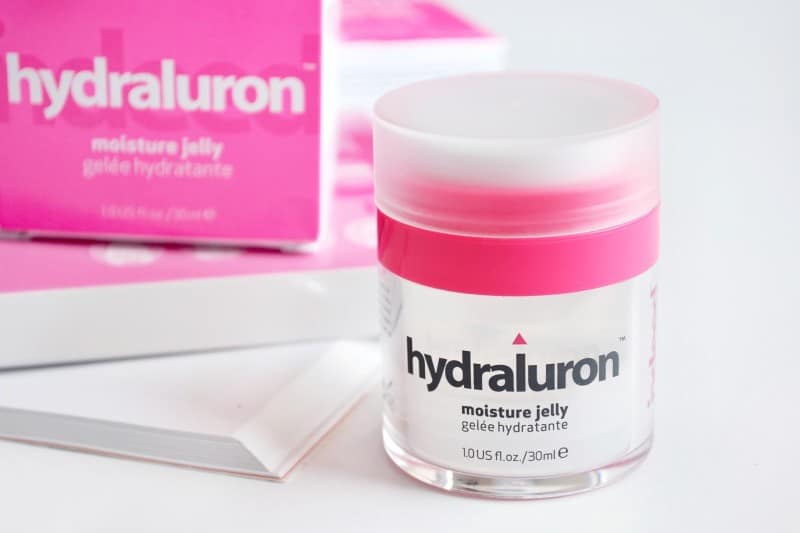 This unique formula packed with 5 key actives, including hyaluronic acid, provides proven 24 hour moisturization to thirsty skin. With an instant cooling effect upon contact, Hydraluron moisture jelly helps skin regain optimal moisture levels and creates a protective barrier on skin's surface to defend against future moisture loss – great for winter weather! Hydraluron leaves skin feeling softer and plumper looking with a more radiant look than ever before. (Image Credit)
Sabon's sorbet body gel is the perfect delicacy for warm summer days and can be refrigerated to be used for cooling off the skin after a long trip to the beach. It is a very light body cream with a gel consistency, containing avocado and Aloe-Vera oils and is quickly absorbed by the skin. So, pick your favorite flavor from, lavender apple to vanilla coconut and everything in-between, to get your Sabon Sorbet Summer started. Products can be purchased at online or in stores, for $25.00.
 There you have it, a super exclusive list of celebrity beauty secrets that make them dazzling stars on the red carpet, and now you can be too, even if it's to school, a night out on the town, or a special date, aren't we all stars anyway? Shine!