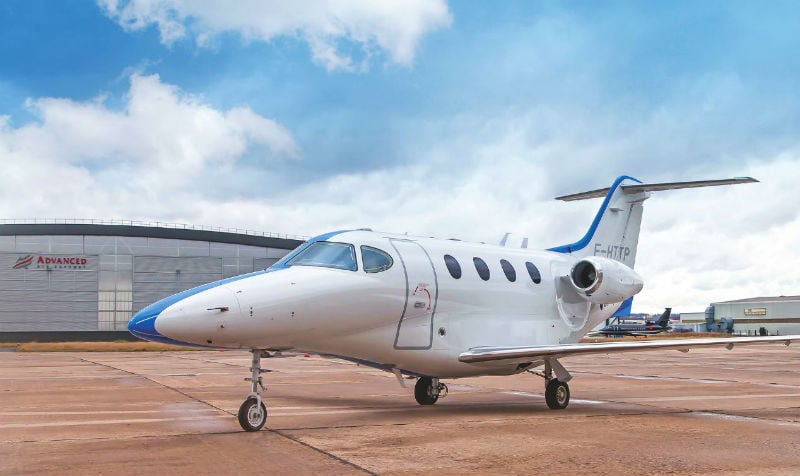 2007 Hawker Beechcraft Private Jet
Without a doubt, Hawker Beechcraft Premier 1A RB-196 is one of the most sought after jets in the Beechcraft series. In fact, if you are looking for a jet that epitomizes your business personality and offers you luxury while traveling. It has to be the Beechcraft Premier 1A. Better yet, look for a jet charter and ask to ride on one this aircraft models. Besides, they have excellent features that guarantee comfort on your trip.

A Perfect Private Jet That's Meets all Your Traveling Needs
Before going more in-depth, let's look at the engine. The 2007 Hawker Beechcraft Premier 1A MSN RB 196 features two FJ-44 2A tap elite engine. Besides, they both have a 2218 TSN and 1826 CSN.
The jet features an avionics suite which comprises an LCD screen that displays information to the pilot. The suite contains controls such as TCAS Collins, EGPWS Honeywell Mark V, digital weather radar, dual GPS, and other elements. That is for ensuring impressive flight performance during your sky adventures.
It may be a luxury jet, but it has an economic aspect to the flip side. The maintenance cost is relatively low compared to other similar aircraft. For instance, the calendar inspection cost is approximately $300 per hour. The budget for engine maintenance is around $300 per, and that's for two. Plus, 2500 h and 5000 h TBOS inspections.
Also, the Hawker Beechcraft Premier 1A has a maximum speed of 523 mph; 454kn. That's top speed for its kind, and it also means you can travel around the world in less time. Which makes the aircraft a perfect fit, both as a private jet or a luxury jet.

Spacious and luxurious Cabin Area
The Beechcraft premier 1A is a private jet of high standards. For instance, its brags to having a larger cross-section area in the cabin compared to other jets. As if that's not enough. The premier boost of a cabin height of 5.4 feet, another unmatched feature in the light aircraft category.
Unlike other similar jets, the cabin size offers more space for 6 to 7 passengers to sit upright without squeezing their heads or shoulders on the curved surface of the fuselage. For the interior, the Beechcraft took it a notch higher. By taking advantage of carbon fiber fuselage and went further to copy and paste the best design from other airplanes.
The Market Price for Premier 1A
To own this beautiful jet aircraft, the price tag is currently at $1.6 million. But the good thing, it's worth every penny, and it's fantastic to have one of these models. It's the same as having a big plane but in a small jet.
Final Thoughts
The premier 1A stands out as the best private jet to own or the one to go for when looking for a jet charter. And it's the fastest amongst the small aircraft, a good fit for long and mid-range distances. Plus, they built the premier 1A from a stable composite of carbon fiber/epoxy honeycomb structure. Hence, the jet is certified as a light aircraft and only need one pilot to operate.