Why do some good women and men end up breaking another's marriage? Is your spouse not as attentive as before? Are you having sleepless nights wondering, "Can I save my marriage?" There are many questions surrounding marriages, especially seemingly unhappy marriages, but there are answers and real solutions that can help save your marriage despite infidelity.
According to a study conducted by Washington University, in recent years, the number of unfaithful wives under 30 has increased by 20% while the number of unfaithful husbands has increased by a whopping 45%.
From a report released this year from the Journal of Marital and Family Therapy, the percent of marriages where one or both spouses admit to infidelity, either physical or emotional is 41%.
Now this is not just common among the world's rich and famous celebrities who live in Beverly Hills, but this is happening all over the world. Don't give up yet, there is hope. I have helped many singles to get married and I have also helped many couples to stay married. But I have also helped couples to separate when the marriage is no longer meaningful for either parties.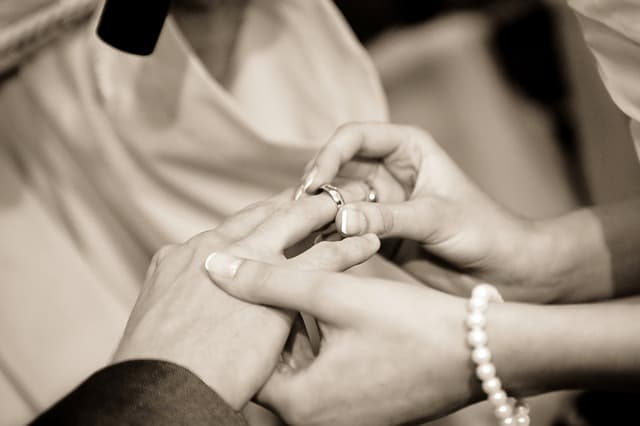 Infidelity issues do not necessary mean a marriage is over. It is simply an indicator that the marriage has been off the rails for a long while.
The "mistress" who comes in between a married man and his wife or the male lover who seduces a married woman has been the subject of huge disdain in marriage discussions.
But let's take a look at this "3rd person" — the person who seems to be interfering with someone else' marriages.
In one of my TV interviews, I have talked about what would happen if a man or woman who has aspired to have a lasting relationship does not end up getting it.
There is a chance they end up being the 3rd person in someone else's relationship without cruel intentions. It just happens. The right ingredients of an unhappy husband or wife, and the lonely and seeking love 3rd party cross paths, and well, you know the story. It is the deep emotional dissatisfaction that is a great cause of these "meaningless" love affairs, that in most cases should not break up marriages that still have the foundation to stand the test of time. Forgiveness is the key to success in everything relationship. There are other keys, which I will teach you.
I remembered one lady Josefina who was a graduate of a top law school. She had yearned for a loving relationship but disappointments in her dating experiences had led her to believe there was simply no such thing as lasting love.
She then got into affair with a married man and the affair lasted many years. It gradually destroyed her career and destroyed her self-esteem.
I  counseled her to get out of the mess and restored her original goal of wanting a sound family and achieving personal success. Later I played matchmaker and found her a husband.
Josefina told me later, "I felt getting into an affair was the only way to get a man to love me. Now being happily married, I am relieved that those dark days are over."
There are many fine men and women who need not become the 3rd person in another's marriage. And there are many more husbands and wives who do not need to break their marital vows by going into infidelity.
The increased dating time to "pick and choose" the right partner instead of making a commitment for marriage has created a type of entitlement mentality:  if one is not happy, one could simply "change partners."
And by changing partners or by engaging in infidelity, one continues to accumulate the failures of relationships. It is no different than a sports team that never wins a game or a business that cannot get into the black. Eventually this business will shut down.
I have often said at my seminars that "to love or be loved is an ability." Instead of wondering if someone could be a right partner for you,  a more important question to ask should be: can you improve your ability to love another person or receive love? Perhaps I can help you answer that question.
Hellen Chen, who has written 26 books on love and marriage, has helped salvaged many troubled marriages. Chen's works are featured in over 200 media publications in 20 countries. She has been a frequent guest on independent and network radio and TV shows on FOX, CBS, NBC and ABC etc.
To teach individuals how to take control of their relationships and to live their dream of a everlasting marriage, call 800-912-0510