The Chanel house is famous for creating outstanding fashion pieces that never go out of time, vintages that can be rocked in the modern era and still stay classy. The thing about Chanel vintage dresses, bags, shoes that makes them never go out of date is that they are recycled— passed around different owners. Hence, a list of pre-owned Chanel fashion dresses, bags, and shoes you can buy.
Chanel Pre-Owned Sport line Dress
An opportunity presents itself only once, and this one is here for you— to own a pre-owned Chanel sport line dress. This beautiful dress has an accentuated V-neck with a fitted silhouette, characterized by short sleeves and a straight hem.
Its hem laced with a Chanel logo strip; the dress is your go-to Chanel sport line dress.

Chanel Pre-Owned Two Tone Dress
The Chanel pre-owned two-tone dress is advised for a corporate look. The outer material, woven from 100% silk and 100% wool; the lining, from 100% silk. Besides, detailed with contrasting ivory-colored silk in the chest area and two diagonal pockets to the side, the gorgeous dress is a must buy.
Moreover, this v-neck sleeveless dress is the perfect office dress for you.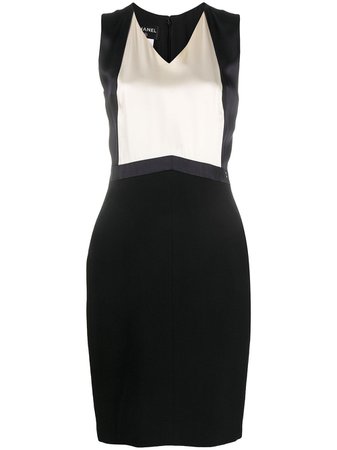 Chanel Rouge Coco Flash
Chanel Rouge Coco Flash is a set of three lipsticks: 92 Amour, 106 Dominant, and 144 Move. The lipstick gives a vibrant finish to your makeup.  Also, perfect for a bold lip statement.

Chanel Pre-Owned 2005 Emblem Patch Single-Breasted Blazer
A modern-day antique, the emblem patch single-breasted blazer is one of its kind, made from 100% wool. Also, accentuated with an emblem logo patch at its chest. The single-breasted blazer is finished with frayed edges, notched lapels, and has front button fastenings.

Chanel Alligator Double Flap Bag
Suitable for use during any time of the day, the alligator double flap Chanel vintage bag is a sensation to behold. However, made from exotic alligator leather, this exquisite shoulder bag has straps made of leather threaded gold chain. Also, the front half flap is secure with a gold Chanel CC lock.
However, the double flap bag is 100% original.

Chanel Pre-owned 1995 Vanity Round Handbag
The Chanel 1995 vanity round handbag is made from 100% patent leather. Essentially, accentuated with a bold CC logo print, its unique round shape presents it as an exquisite style.
Consequently, the stylish bag can be rocked with any casual clothing.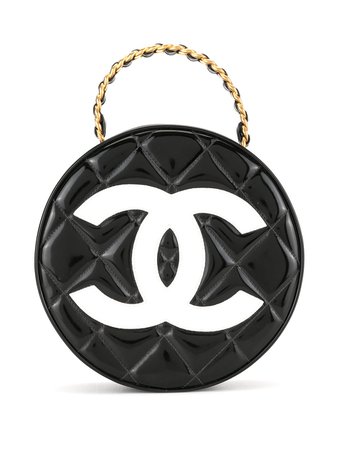 Chanel T-Strap Open Toe Sandals
A perfect fit to be adorned on a size 39.5 feet as its gracious elegance is second to none. The Chanel open-toe sandals are crafted from satin. Its unique styles include bows on the vamps and ankle straps with buckle fastening.
Besides, the elegant shoes are set on 12cm heels with the iconic CC logo on their sides .

SHOP MORE FASHION AND STYLE NOW!