Who hasn't wanted to live in a beautiful Spanish villa? That dream could become a reality once you see the alluring Boladilla resort suites and apartments designed the By Nok group. The lovely Boladilla Village Resort suites are in the picturesque Estepona region in Spain.
The people lucky enough to live here have privileged views of the surrounding Mediterranean scenery, including the Alborán Sea. The luxury apartment complex belongs to a safe gated community with security on standby. Residents can feel safe here at all time. Overall, the suits exude extravagance from every angle and aspect. Keep reading to learn more!

The Benefit of By Nok
By Nok is one of Spain's most famous architectural companies, with a focus on catering to the rich and elite members of society. By Nok has been building gorgeous suites and villas for over thirty years. The company's hard work has paid off. During its years in business, the company has completed over 5,000 sensational dwellings. The Boladilla Village Resort Suites and Villas is just one example of their expertise, creativity, and decadence in architecture and real estate development.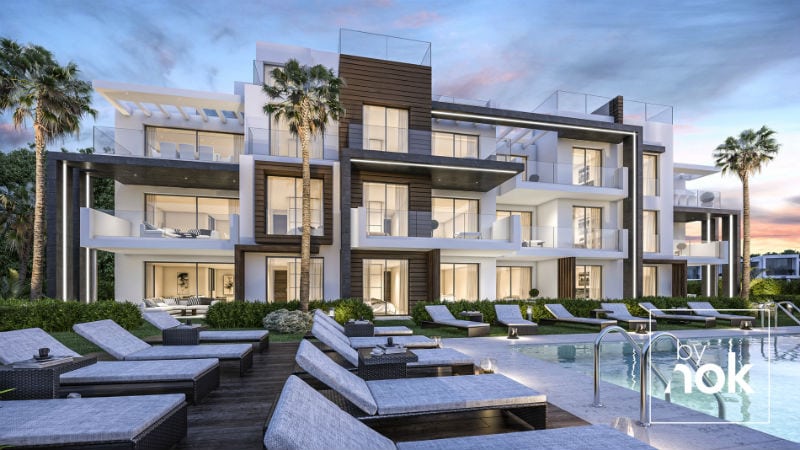 Luxury Villas and Apartments
By Nok redefines the word "luxury" with the Boladilla Village Resort and its villas and apartments. These grand complexes boast the best of the best accommodations. Staying in one of these apartments will feel more like visiting a glamorous resort. The complex contains several pools and even a private gym for its occupants.
Contact Maddison Estates To Buy, Sell, Or Build Your Dream Home!
The apartments show off a unique modernist design, bordering on a post-modernist futuristic look. The man-made white walls of the building stand out against the natural green flora and fauna of the almost tropical Mediterranean landscaping. It's a truly beautiful setting for a place to call home sweet home.

Privileged Location
The Boladilla Village Resort is located in the Costa del Sol. It's less than an hour's drive from Gibraltar, Malaga, Marbella, and the coast of the Alborán Sea. Being in Southern Spain, the suites are also blessed to have warm Mediterranean weather. A number of shops, restaurants, and even golf courses also surround the suites.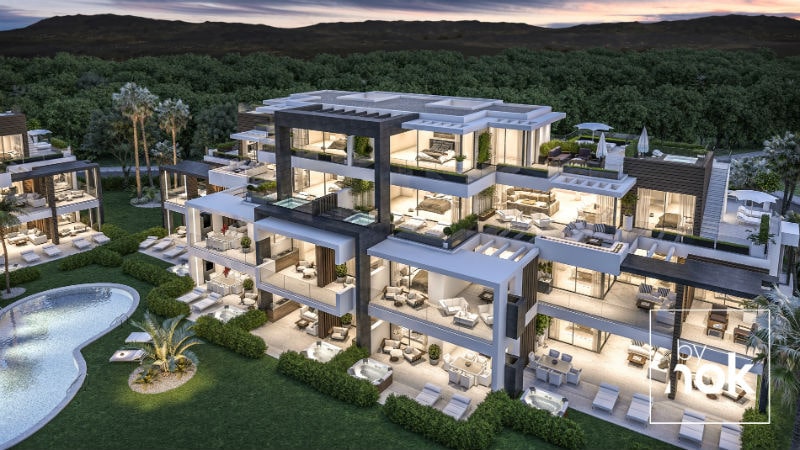 Available Options & Pricing
All in all, there are eleven variations of suites to pick from at the Boladilla Village Resort. There are choices for customers to choose between two or three bedrooms. Some of the apartments are on one floor, some have two, and some even have a private balcony. The sizes range from 114m2 – 306m2 (1227.09 sqft – 3293.76 sqft). There is truly something for everyone.
The prices for each of these apartments and suites vary based on the apartment size, room numbers, and other accommodations. Contact a By Nok employee to get pricing information for individual apartment or suite styles.
Conclusion
The Boladilla Village Resort Apartments and Villas currently have over 200 open suites and apartments in eleven different styles. No matter which style you pick, you are still blessed with magnificent views and weather. That being said, customers are sure to be happy with any style they choose. By Nok's apartments and stunning villas are truly the height of luxury.