Paper is the most used material for craft and for creating beautiful designs with it you need some essential supplies. A variety of tools from scissors to punching machines to paper trimmers like the ones offered by Fiskars and some compatible adhesives like paper glue are the main supplies for craft work. Although glue is as important as the paper, it often remains entirely ignored. Most people take glue for granted. However, the choice of glue is important because neither all glues are not the same nor it is compatible with all kinds of crafting materials. The glue that is good for scrapbooking is not at all consistent with intricately beaded cards.
The success of paper projects depends on the choice of the right glue because if the adhesive gives away, it would create a mess of things and spoil the design. All hard work that goes into creating beautiful craft can go waste if you are unable to decide on the type of glue that would be most suitable for your project. Start your search for the right glue by going through the options given below.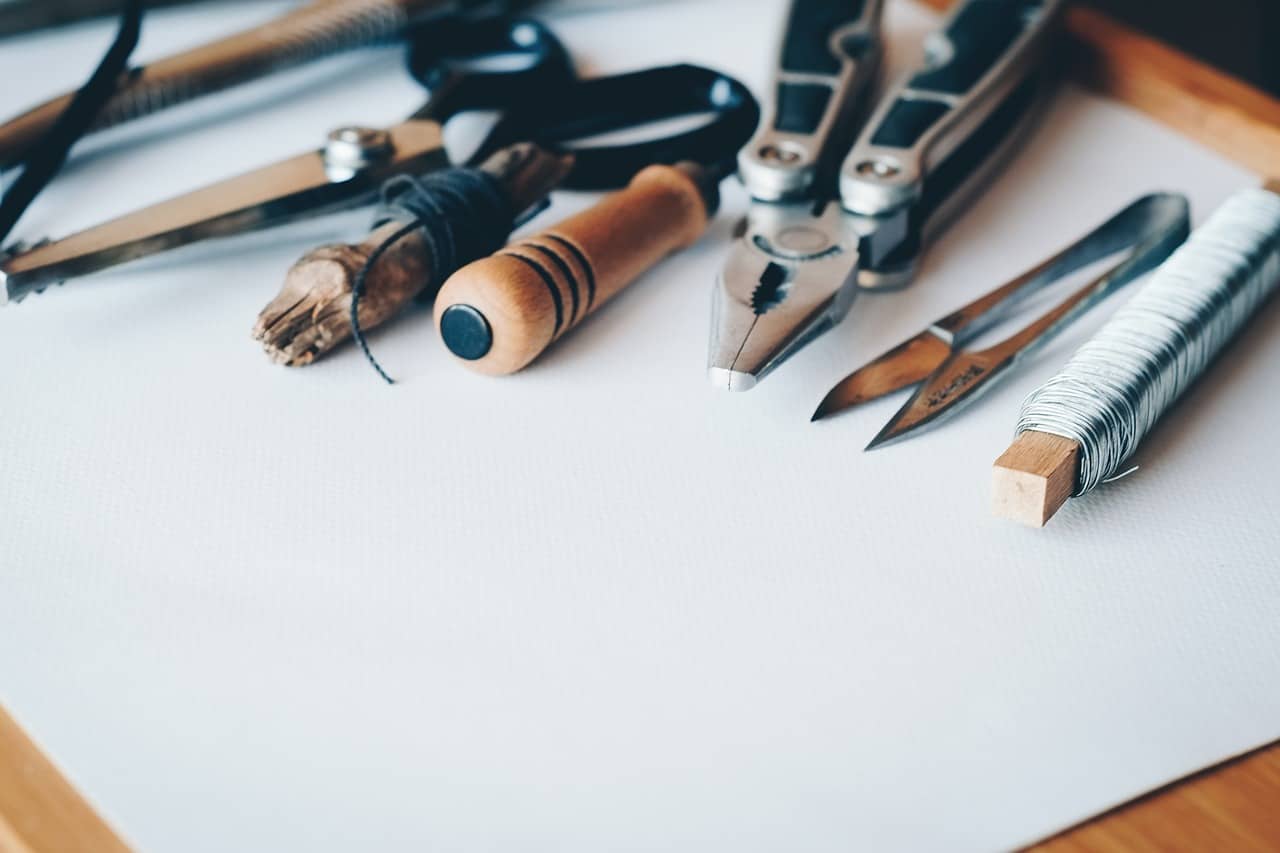 Glue sticks
Just as horses are for courses, you must choose adhesives by considering the material on which it has to work and even the design intricacies. The latter is important to ensure that you can apply the glue even to the most remote corners of the design. To fix very tiny polka dots to the design as you might do when creating a card, the glue stick is the best because the water-based adhesive dries up without leaving any marks. This is good because if you make any mistake, you need not fear of ugly marks left by the adhesive. Glue sticks being non-toxic and washable besides providing the ease of grasping it like a pen or pencil, it is very attractive for kids but only when working with paper and not plastics.
Tacky PVA glue
To fix decorating materials like lettering, ribbon, shells, buttons or other materials, you need a fast acting and thick glue like the Tacky PVA glue. The glue is especially useful when you are making party tiaras and photo collages with frills. If you want to start all over again by removing the decorations, you can do it easily because you can wash away the glue marks with soap and water.
Glue Dots
Glue dots are very versatile because it sticks to paper, plastic, metal, glass and vinyl and the small circular adhesives come in rolls and are available in three varieties – permanent, removable and semi-removable. So now you know how they fix acrylic jewels to a handmade greeting card.
Glue guns
Perhaps the most versatile among all adhesives, glue guns have use in home repairs as well as paper projects that are intricate in nature like jewelled swirls, rosettes and snowflakes. For reaching into cracks and crevices, the heated adhesive is best.
In addition to the above, there are other types of adhesives like glue pens, tape runners, adhesive sheets and more.