Have you given up on aging gracefully? Or do you take your inspiration from all those Hollywood stars that look beautiful at any age? There certainly is a lot of pressure on looking young and beautiful these days. But how can you achieve the look, even if you don't have a Hollywood level budget to back you up? Read on to find out.

Makeup
First of all don't be afraid to use a little makeup, whether you are a man or a woman. It's totally acceptable to enhance your natural state with foundations, cover creams and the like. Remember as you get older your skin changes. It loses some of its elasticity and radiance, so you should be regularly using beauty products that help to maintain this.
That means looking for primers and moisturizers that have an iridescent glow to them. This will help your skin be radiant every day. Its is also customary to use a more pigmented foundation to cover over any red marks or age spots and give a smoother appearance to the skin. You"ll love this oil free silk creme foundation from Laura Mercier for added coverage and a smooth finish.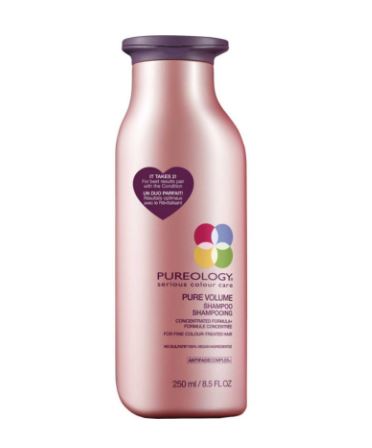 Hair
Unfortunately, both men and women can find that their hair begins to thin, after a certain age. This is treatable, though.
Your first port of call should be a volumizing shampoo. Is that doesn't give the desired effect, move on to a formula that is specially designed for older hair such a plantain 39. If you are still struggling, then you can always consider using extensions, wig or get hair transplant treatment.
Treatments
There are many treatments that have been devised to improve the signs of aging. It is best to focus on your most problematic area first. For example, if you don't want to show off your legs because you think they show your age then you may want to get visible varicose vein treatment. If you are most concerned about your crows feet, then facelift surgery may be a better option.
Of course, there are nonsurgical treatments that you can get too. Some people opt for lip and forehead fillers a these are areas that can become thin and wasted with age. Others choose chemical peels to reveal natural new skin underneath to regain a youthful appearance. While others still; prefer a preventive approach including mineral moisturizers and face brushes.

Wardrobe
One vital area that cannot be neglected when you are trying to look to younger is your wardrobe. A new wardrobe of clothes can take years off you. But beware, it has to be done in a sensible way as if you go too young, you run the risk of being mutton dressed as lamb! Fall in love with this must-have long dress from Michael Stars. It's perfect for all shapes and sizes, and so comfortable you'll never wnat to take it off!
It's a much better idea to get a wardrobe consultation to find out what shapes and colors will match you. The right shape can give you a better figure and posture. The right shapes can flatter you and emphasize the parts you like. The right color can make you glow. Whatever you do don't underestimate the power of a good set of clothes to make you seem forever young.