Extreme Purpose For An Extreme Cause
We live in the land of the free, and the home of the brave. But our freedom has been paid for at a price that many were unaware they would have to pay. War veterans are our unsung heroes who risk their lives, their futures to defend our country. They are the truly brave men and women, who go boldly into enemy territory to confront the evil that plagues our nation, and threatens our country's founding principles of life, liberty, and the pursuit of happiness.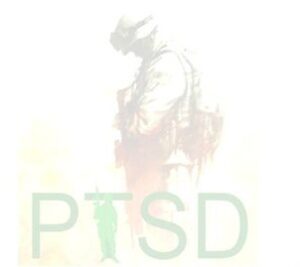 For far too long, the government has neglected these brothers and sisters who return home, to no home at all. Many war veterans suffer from severe physical injuries that disable them for the rest of their life. Others are tormented by post traumatic syndrome that paralyzes their mind and makes them unable to function normally to establish a stable life after war. Many more are so damaged emotionally by witnessing the horrors of war that they simply fall prey to depression and suicide.
We cannot allow this to go on. The plight of our veterans must become a top priority if we are to stand by the very meaning behind our American Flag.
These men and women, and their families deserve better. In fact, they deserve the best.
So what are we doing about it? What are you doing about it?
There are many charities in the world working for a good cause, but the Alliance House just may be one of the best charities in America that are emerging with a true heart to love and nurture our homecoming war veterans who absolutely need it for their survival.

The Mission
The Alliance House for Veterans was formed to foster effective sustainable community development for independent living and instill leadership development for the future.
To respond to human need with ministries of service and compassion. The love of Jesus Christ will be shared with all who are impacted by the work of The Alliance House so they may find solace not only in being provided with basic daily needs, but also eternal and spiritual nourishment to ensure they overcome life's battles off the front lines.

The Alliance House GOAL is to eradicate the war going on in the minds of our Veterans, and give them the freedom they so valiantly fought to give each of us.
We are humbly requesting generous donations in the form of Vans, SUVs, snowmobiles, motorcycles, jet skis, motor homes, RVs, forklifts, tractors, heavy equipment, and money.

You may also donate toward Food Vouchers that will provide hot meals to many who even today are going hungry.
With a Virtual Gift Voucher you can be the hero of a Veteran. With each voucher pack, a family of four will receive free groceries 10 times from the Alliance House facility.
$150 for a 10 voucher pack.
Proceeds will be utilized to fund food banks for veterans and as well to purchase multiple properties that can accommodate 5-10 war veterans with community residential housing that gives them a safe house to get on the right track, and start building a new life while leaving the scars and pain of war far behind them.
The Alliance House for Veterans is changing lives, one veteran at a time.
Donate Today!