With Justin Bieber proposing to his girlfriend Hailey Baldwin, the internet is talking about couple goals. Now, while that is good news for all Justin Bieber fans, have you thought about the top restaurants celebrities love to hang out in? We have made a list for a few of them that we think you will love too.. Perhaps you can see Bieber with his girl in one of these soon! (Image Credit: Pablo Merchán Montes)
The ABC in ABC Kitchen is the short form for "Always Bursting with Celebrities, located in the city of New York passionately committed for offering organic and local ingredients possible. ABC Kitchen offers a varying menu sourced locally and globally artistic with fresh and great ambience.
Can you ever imagine that a vegetable toast could become such a big hit with celebrities and famous people? This restaurant is liked by many celebrities including Katy Perry, Meg Ryan, Russell Brand Stanley Tucci, and Kanye West, because of its in-home furnishing store.
This restaurant is not just one in the A-listers, but some celebrities love it. No wonder if you see Janet Evonavich at lunch or Hoda Kotb and Kathie Lee Gifford enjoying a happy hour, or Kathy Griffin, wanting to steal the table near the Monkey Bar. Locate in New you; this place is always among the one that many celebrities love to dine out.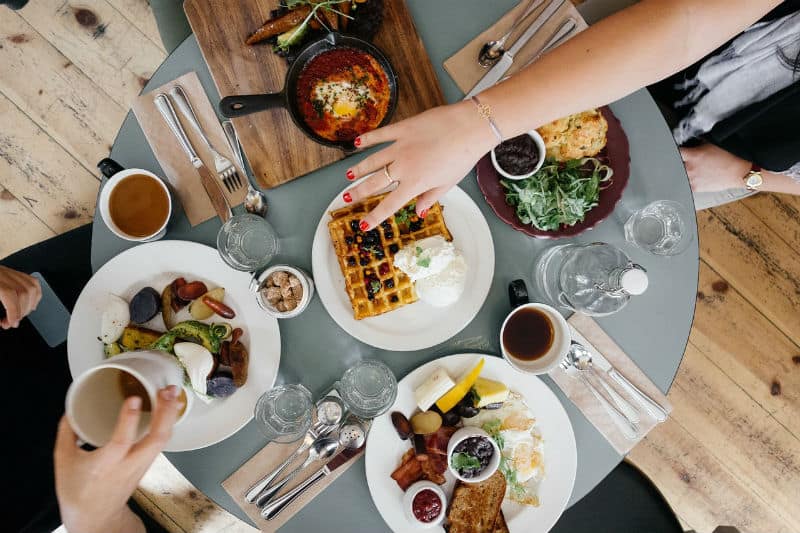 Located in the Greenwich Village, Il Mulino is famous for its offering from Italian cuisine which ranges from Veal Milanese to bruschetta. This is an Italian house for well known American dudes. Bill Clinton and Obama had a buzzed-about lunch at this place in 2009 whereas Vince Vaughn loves to have the tasty pasta.
The Starbucks – 74 Grove St:
Not just the food and the ambience or the popularity that attracts celebrities, sometimes the location too. Yes, and it's evident by this Starbucks near West Village which is always busy with the stream of celebrities stepping in and out just because it is located in the famous peoples country, The West Village. Recently it was witnessed that A-Rod and Cameron Diaz were seen rejoicing with a latte here, and Fran Lebowitz spotted with a waiter scribbling the order.
Another most loved place in Greenwich Street, New York is this restaurant that offers Seasonal Italian and British often prepared by locally available ingredients. The Seating in this restaurant is only is available on a walk-in basis, but as the food lovers wait, they can walk around the nearby two bars.
This seafood place is a new restaurant in the LA but that has caught the attention of many. Buzzed with excitement in the new featured location with 12,000 square feet roof, both indoor and outdoor seating, this is definitely in the list of the most loved restaurants.
An old and celebrated restaurant, that famous people love dine-in, this Sherman Oaks hot-spot is known for quality Mexican recipe serving delicious food and margaritas. Dimly lit, and nicely decorated great choice for ambience lovers. Frequently visited by Jennifer Aniston, Selena Gomez, Miley Cyrus and many lovers of great Mexican food.