We might be living in an unprecedented global pandemic but that's no reason for us not to look our best. These 6 must-have beauty products will have you glowing on your Zoom conferences and looking radiant for any socially-distant encounter you may have! (Image Credit: Unsplash/Angelos Michalopoulos)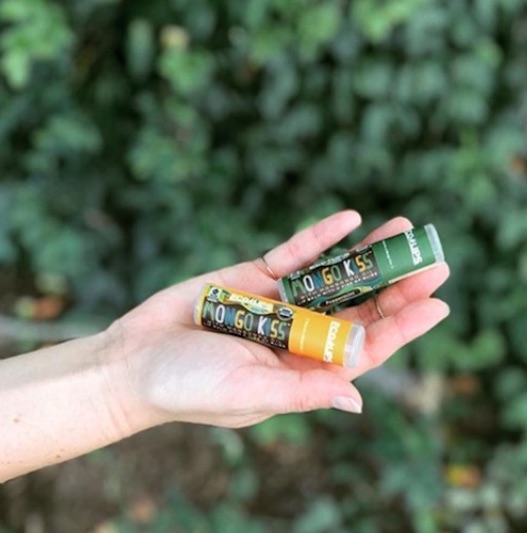 Eco-Lips
As we head into the dry air season of winter, it's time to focus on the health of your lips. To keep them soft, supple and kissable, be sure to pack a tube of Eco-Lips into your pocket or purse. They offer a wide variety of lip balms including Holiday flavors, Hemp, Bee Free, SPF and lip tints. But the biggest selection is in the MONGO KISS collection. (Image Credit: Eco-Lips)
The signature ingredient in MONGO KISS is Mongongo oil. Derived from the Manketti tree found in Africa, Mongongo oil excels at hydration. Best yet, it is high in polyunsaturated fatty acid which lingers on the skin longer than most oils. This helps keeps your lips healthy and moist all day. 
As you'd expect, most of Eco-Lips products deal with, well, your lips! However, they also have a Hand & Body Balm that will leave the rest of your body looking as good as your lips. Packed into a stick similar to their lip balms, only larger, the Hand & Body Balm delivers a great spot treatment to hands, elbows and heels. 
Aside from being lip-focused, Eco-Lips also has a devotion to our environment. First off, their products are certified organic, non-GMO, fair-trade and vegan. Secondly, the tubes used for their lip balms use 30% less plastic than any U.S. made lip balm. And best yet, Eco-Lips uses 100% renewable energy in their manufacturing! 
Exfoliating Polish by ZO Skin Health by Zein Obagi
Magnesium has long been known to be healthy for our skin. And this Exfoliating Polish by ZO Skin Health makes the most of it! Packed with ultra-fine magnesium crystals, it exfoliates the dead skin from your face and neck leaving a fresh, healthy glow. Proper exfoliation is a key component of clear skin. After all, dead skin means clogged pores. And clogged pores lead to acne! (Image Credit: ZO Skin Health by Zein Obagi)
In addition to its exfoliating properties, this polish also offers antioxidant protection. In fact, it is infused with Vitamins A, C, C-ester and E. These three antioxidants are powerhouses when it comes to well-nourished skin. Vitamin A, also known as retinol, restores and balances skin. Vitamin C valiantly earns its title as the best antioxidant for anti-aging. And Vitamin E works to protect skin from the elements, especially UV rays. 
Dr. Zein Obagi, the dermatologist behind ZO Skin Health, carefully developed this medical-grade skincare line. Impressively, the products work for everyone, regardless of age, ethnicity, skin type or skin condition.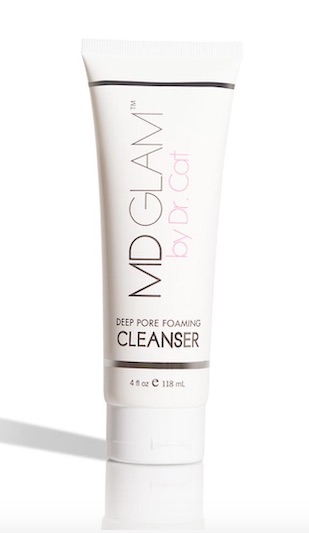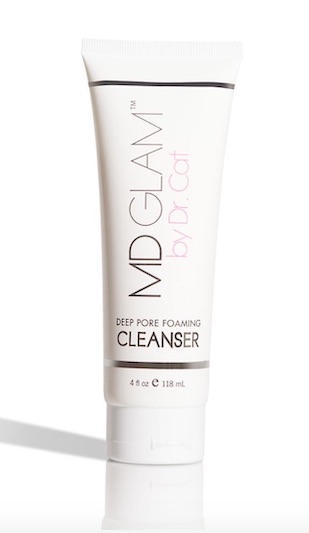 MD GLAM Deep Pore Foaming Cleanser
Keeping your skin clean is the key element of a healthy complexion. However, you need to make sure you don't strip your skin of its natural moisture. That's where MD GLAM Deep Pore Foaming Cleanser comes in. (Image Credit: MD GLAM)
First and foremost, it has minerals from the Dead Sea. Water and mud from the Dead Sea have been shown to hydrate the skin. Moreover, there are countless instances of these mineral resolving bothersome skin issues. The luxurious lather from this cleanser also contains a host of antioxidants like Vitamins A, B, C and E.
But one thing that makes MD GLAM products so special is how gentle they are. In fact, Dr. Cat, the plastic surgeon who created the brand, even feels comfortable using them with her own daughter. Not only are they gentle, they are also paraben-free, sulfate-free and cruelty-free.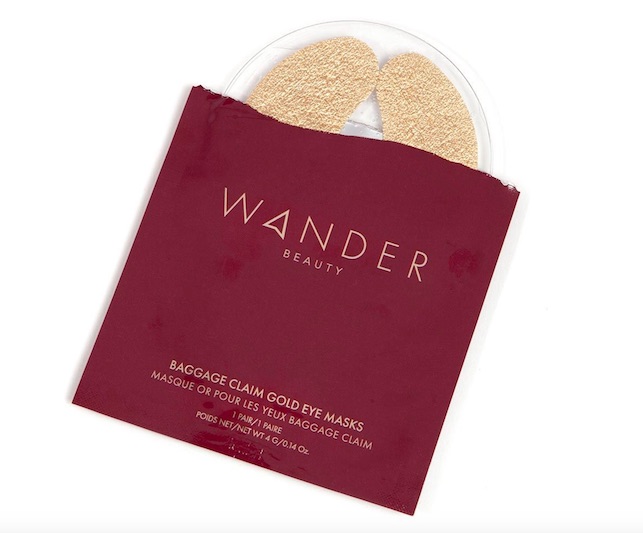 WANDER Beauty Baggage Claim Gold Eye Mask
As they say, the eyes are the window to the soul. And WANDER Beauty Baggage Claim Gold Eye Mask wants to make sure your eyes look good! These award-winning, individually-packaged eye masks do six jobs in one. A truly multi-tasking beauty product, they de-puff, brighten dark circles, hydrate, treat fine lines, plump skin and prep your eyes for smooth makeup application. (Image Credit: WANDER Beauty)
These single-serve masks are made with three distinct layers. The top layer is made of gold foil which retains heat and prevents evaporation. The middle layer is elastic which helps the mask mold to the contours of your face and stay in place. Lastly, the bottom layer is made of a cellulose fiber that delivers the nutrients to your skin. 
With 17 amino acids, peptides, aloe, calendula and camu camu, these eye masks will have your eyes looking picture perfect in only 10 to 15 minutes. 
GlowOasis Milkdew Toner
Many people use a host of soaps and serums for their skin but the perfect complexion still eludes them. Toner may just be the secret sauce they've been missing. The most important component of toner is that it balances skin's pH. (Image Credit: GlowOasis)
Surprisingly, skin is fairly acidic. When we wash with soap, which is an alkaline, our skin has to battle its way back to its natural level of acidity. Toner helps with that. This GlowOasis Milkdew Toner not only balances your skin's pH, it also hydrates. Moreover, it is chock-full of amino acids which calm skin and reduce redness. 
It is important to note that all of GlowOasis products are vegan and non-GMO. In addition, the probiotics used are plant-derived from Korean napa cabbage.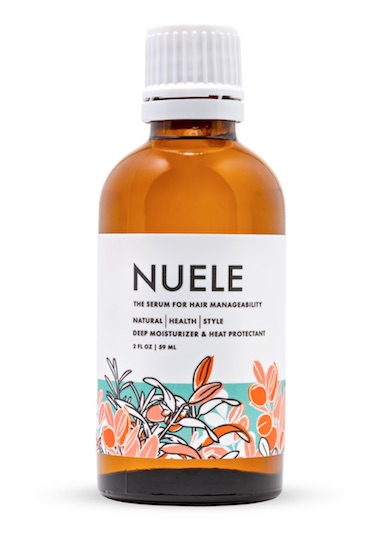 NUELE Hair Serum
With our faces covered by masks, our hair is the only thing that remains unfettered! Nuele Hair Serum will have your coiffure ready to shine. Perfect for wavy, curly and coily hair, this serum not only detangles but repairs damage and protects. Made with 100% organic, natural ingredients, the creators eschewed the use of water and synthetic oils. As such, this hair serum is undiluted for best results. (Image Credit: NUELE Hair Serum)
Just as antioxidants make for healthy skin, so do they help with the health of your hair. NUELE Hair Serum contains five antioxidant rich oils. Jojoba moisturizes hair, adding luster and shine. Argan oil makes your hair touchably soft. Moringa oil is rich in vitamins and heals damage. Rosemary aids scalp health. And Clary Sage is an anti-inflammatory. Combined in a lightweight formula, hair looks commercial ready!
And if the benefits of this hair serum alone weren't enough, NUELE also has a noble mission as well. The company partners with African female farmers who were already growing the ingredients needed. Purchasing directly from these farmers provides for more economic stability as well as enrichment. In addition, by working with farmers already growing the necessary crops, the environmental impact of NUELE products is minimal.  
Grab these 6 must-have beauty products and add them to your arsenal. They will have your skin, hair and lips looking healthy, luscious and lustrous in no time!