Los Angeles is undoubtedly one of the liveliest places in the world. It has great weather, a vibrant culture and it is a welcoming place for people from all walks of life. In addition, this city is home to some of the wealthiest people in the world. Many great companies have been organized and established in the city. Of the many wealthy individuals who live in this city, up to more than a third are estimated to come from somewhere else. The city thus attracts business from every corner of the world and there is a genuine entrepreneurial spirit among its inhabitants. We will look at five smart billionaire entrepreneurs in Los Angeles who made it to the top and the fields they are involved in.

Elon Musk is a businessman who has ventured into different products in the technology and engineering fields. The business magnate has also founded SpaceX, a space exploration and aerospace manufacturer. Musk is worth approximately US $18.8 billion according to Forbes figures. The investor started his businesses with a focus on combining engineering and technology to bring future products to the market. As of 2018, Elon Musk has ventured into the automotive industry, electronics, sustainable energy and so many other areas. Elon Musk has lived in Los Angeles for a long time even though he was born in South Africa.

Michael Milken is a well-known businessman who became wealthy as a financier. This entrepreneur investor made his money in the financial markets where he had ventured into investment bonds. Milken specialized in leveraged bonds in the 1980's where he was very successful in identifying opportunities in high-risk markets. He was able to learn more about the trade while still a financier. The investor has since been involved in other ventures including one of the largest childcare organizations. He is also a great philanthropist who has helped start up numerous charitable organizations in addition to contributing directly to research organizations, local schools, and different charity institutes. Milken is estimated to be worth US $3.7 billion.

Steven Udvar-Hazy is the CEO of Air Lease Corporation. The businessman started his career while he was still young. During his early 20's, Hazy had a passion for the aircraft business. With the help of a friend, he was able to establish a successful air lessor – International Lease Finance Corporation. It was during his time in the company that he was able to nurture his skills and make a fortune. He, however, left the company about 8 years ago to start his new venture. Steven Hazy has been the CEO of Air Lease Corporation since it was started by him in 2010. The Los Angeles businessman is currently estimated to be worth US $3.9 billion.

John Tu is a businessman who is the CEO of Kingston Technology. He founded the company in the 1980's and he has been at the helm of the organization to date. The company is a well-known manufacturer of flash memory drives as well as other computer products. John Tu has lived in Los Angeles for almost his entire life even though he was born in China. The businessman has seen the company grow from its humble beginnings in 1987 to its current status as the world's largest private technology products company. The businessman is also involved in other areas in the city of Los Angeles both as a businessman and philanthropist. As of 2018, John Tu is estimated to be worth US $5.4 billion.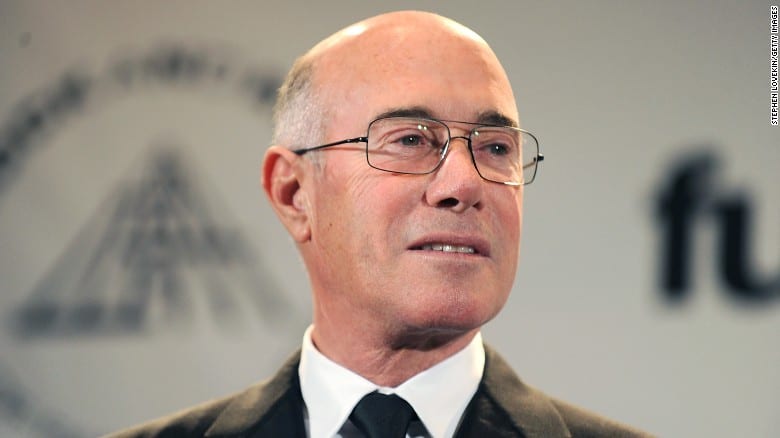 David Geffen is widely known in the entertainment circles. This businessman has various record labels under his name including Geffen Records, DGC Records, and Asylum Records. The film studio company by the name DreamWorks is also part of his business empire which he has founded alongside a few other associates. David Geffen was attracted by art from a young age and was an art collector for a long time. He was born in Brooklyn but established his business empire in California. Geffen is also widely known for his philanthropic work which includes the greatly publicized support for medical research. He has also continued to support the art industry through donations and other non-profit projects. Geffen is reportedly worth about US $8.4 billion.