Melbourne is one of those cities that offers an entirely different experience every day of the year. Not only is the weather a complete gamble, but the cultural pulse of the city evolves so quickly that it's impossible to see and do it all. Despite the variety of experience out there, many visitors hit the same laneways and attractions, unsure where else to step out. This isn't the best of Melbourne, not by a long shot. If you're looking for something to do that is one of a kind, here are 5 memorable experiences off the beaten track. (Image Credit: Adrian Malec/Pixabay)
The local markets
Queen Victoria Markets are renowned for a reason, but there are many more local markets that draw crowds in Melbourne. Staying in serviced apartments in Melbourne will place you in the thick of the activity, whereas a hotel at Flinders Street can only offer a tourist experience. When it comes to Melbourne markets, you do not want a manufactured experience. Rose Street Markets can be found in the narrow streets of Melbourne's most eclectic suburb – Fitzroy. While Rose Street offers and art and crafts scene, South Melbourne Markets are renowned for fine foods and delicacies. Try both and walk away feeling well-fed and inspired.
Visit the galleries
It may surprise you to learn that there are galleries that exist outside of NGV (National Gallery of Victoria). Now no one is saying that you shouldn't visit the hallowed halls of this significant gallery, but there are local galleries that are also making an impact and honouring local artists. In fact some local gems like NOIR Darkroom even offer workshops and classes where you can get your hands dirty and express yourself creatively. CCP (Contemporary Centre of Photography) in Fitzroy is another gallery worth visiting, showcasing local and international photography exhibits.
Go to the MCG
When you're visiting Melbourne, you must visit the MCG (Melbourne Cricket Ground). It might be to see an AFL game or it could be cricket. The facilities and grounds themselves are a sight to be seen, and worth taking in the magic with your friends or family. The MCG is located in central Melbourne, with the pubs and cafes of Richmond only a short stroll away. Make a day of it and sample the coffee or craft beers along Swan Street and Bridge Road.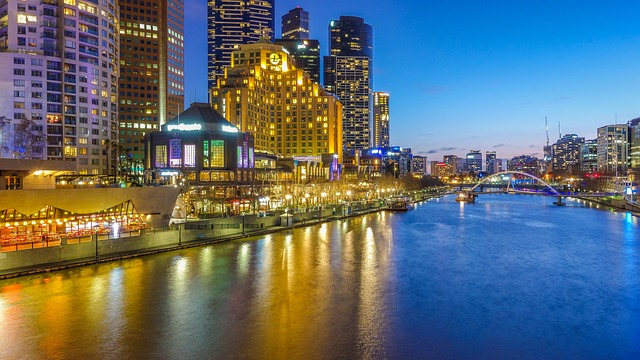 Stretch out by the Yarra
Melbourne is divided by the winding Yarra River, and you can see if from a few vantage points in the city. South Yarra is one of Melbourne's most affluent suburbs and is close to the Botanic Gardens. Pitch yourself across the road from the Botanic Gardens at one of the BBQ bays, and watch the rowers and boats make their way down the Yarra River. This can be a particularly popular spot in the warmer months, so make sure you snag a spot early in the day.
Hit the beach
Melbourne doesn't always conjure up thoughts of the beach, but there are more than a few that are worth mentioning. St Kilda Beach is a favourite for international visitors, as it offers a calm beach that is closely located to bars and cafes. If you're looking for something a little more untouched, Brighton can be a beautiful spot to spend the day. Half Moon Bay is a stunning bay beach that has a natural curve around a cliff. Bring an esky and stay for the day.
You could visit Melbourne every month and never see it all, but that doesn't mean you shouldn't try. Scratch Federation Square off your list of places to visit next trip, and explore another side of this incredibly diverse city.