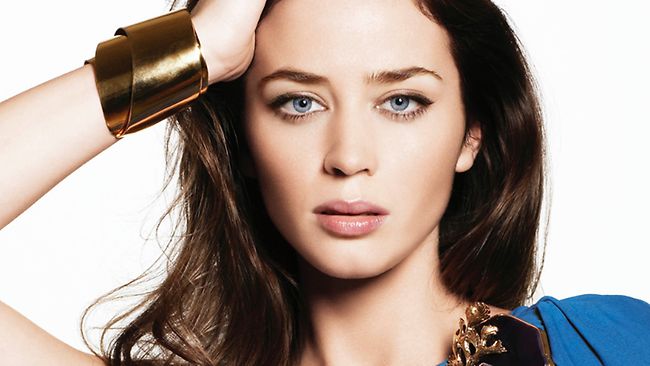 Celebrity of the Week: Emily Blunt
Our new Hollywood star of the week is the English actress we all fell in love with, the lovely Emily Blunt. She has stolen the screen and our hearts with her ever ability to be beautiful, sincere, and strong all while in character. She has a likeability about her that is hard to describe. With a natural flair for the arts, at a young age she rose quickly in the ranks of Hollywood's elite earning praise for her powerful performances.
Some of her notable work includes; Boudica (2003), Henry VIII ( 2003), My Summer of Love (2004), The Devil Wears Prada (2006), Irresistible (2006), Wind Chill (2007), Dan in Real Life (2007), Charlie Wilson's War (2007), The Jane Austen Book Club (2007), The Great Buck Howard (2008), The Young Victoria (2009), Sunshine Cleaning (2009), Wild Target (2010), The Wolfman (2010), Gulliver's Travel (2010), Gnomeo & Juliet (2011), The Adjustment Bureau (2011), The Muppets (2011), The Five-Year Engagement (2012), Salmon Fishing in the Yemen (2012), Your Sister's Sister (2012), Looper (2012), Arthur Newman (2013), The Wind Rises(2013), Edge of Tomorrow (2014), Into the Woods (2014) and many more to come.
With such an impressive résumé it is certain that Emily Blunt is a favorite amongst Hollywood stars and she is here to stay. Her work shows her diverse range as an artist and her skillful ability to assume any role her heart desires. She's smart, she's sexy, and she's funny; all the ingredients for a fan favorite Hollywood star. Watch her in her latest role in Edge of Tomorrow with Tom Cruise in theaters June 6th, 2014. From stage actress, to film fashionista to fantasy action star its clear Emily Blunt is our Hollywood star of the week for very good reason, and she deserves all the success she gets. After all, she's earned it.
See Emily Blunt in Edge of Tomorrow: