Most high fashion blogs would agree that dressing for the office or an upscale event like a wedding, can be as simple as making one style decision. Fashion and style can be made simple when you choose one color to work with, and build your look around it. For this ensemble we decided on one thing every fashion magazine and fashion blog have in common, PINK.


We fell in love with this ethereal, feminine, and delicately demure Lanvin silk dress, accented with nude silk crepe trimmed sleeves and a matching grosgrain belt to give your light summer cocktail style that Parisian-chic poise. You can opt for this stylish Marchesa pink dress with tutu accent. Paired with this nude pink collarless wool Max Mara pink coat, with round-neck, long sleeves, side pockets and a concealed-button centre-front fastening. It's a very classy Audrey Hepburn fashion time piece, always in style.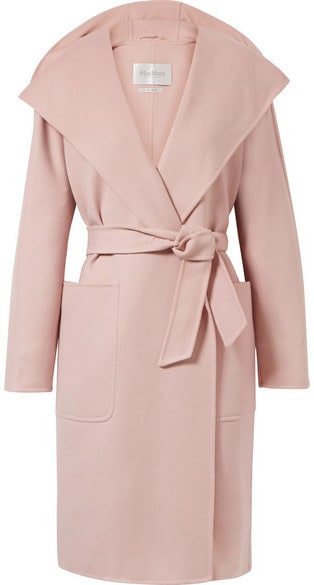 The gold and pink adornments can all be worn collectively with this fashion style, or select one or a few to tie together. The dream jewelry chain is always a feminine winner your friends will adore, or opt for the Coach Pave Heart vine necklace. A striking heart, beautifully paved with glittering stones and wrapped in polished vines, hangs elegantly from a long, airy chain. Match terrifically with the Mauro Felter Pink Afghan tourmaline earrings. Complete the look with this style add in of a Mattioli 18k Gold lace cuff, modeled after nineteenth-century French lace, this romantic cuff is elegant with an edge. Rendered in plated gold or rose gold, this piece can be worn from day to night with ease.
The slender Alejandro Ingelmo Sabrina is a lovely stiletto heel and perfectly cut toe that pair beautifully to elongate the leg. Add in the Oasis Padded Twist long bag, which also comes with a long chain handle giving this style a polished Jackie-O look. The final fashion jewelry item is our fashion blog favorite, the GUCCI Gold & Rose quartz French horn cocktail ring. Known best for its Italian craftsmanship and elegant style, Gucci is a worldwide legend in designer fashion.
It's no surprise it is the finishing touch to this golden pink style master piece. After all, your beauty is a work of art.
SHOP MORE PINK STYLE NOW!!!