Okay guys, here it is. A simple classic style for men that will make you look cool, classy, and incredibly confident. Zac Efron certainly shows us how effortless fashion and style for men can be, with a little celebrity style. With this fashion for men collection, we selected a black, silver and grey color combo. They are all solid colors that are a little subdued giving you a certain mysterious air about you with this style for men. Get this grey sweater from Zadig & Volatire. It's cool and comfortable, and setts the stage for this must have ensemble for men.
We love 7 For Mankind denims in black; they have a relaxed and comfortable fit, and look good on almost everybody. Pair them with this grey with black detailing Zadig & Voltaire sweater with round neck button down collar; it's super casual but form fitting enough to show your build perfectly. The secret to success with style for men is a casual coolness with a strong confidence. This sweater seems like you just threw it on, but with the complimentary style items and fashion accessories you will see why this is one of the hottest men's style looks in the fashion world today.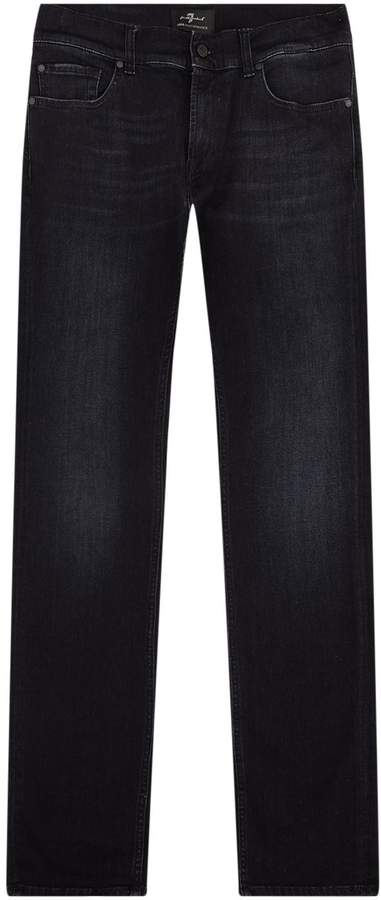 We absolutely love these stitched detailed GUCCI dress shoes for men. They are great shoes for practically any occasion. Make them your go to shoes. They are sleek and comfortable, and are best worn for formal or upscale occasions.
Moreover, no outfit is complete without a an watch that exudes power and strength. True fashion and style for men must have a great timepiece to complete the look.
We selected this A|X Armani Exchange watch. It's got all the colors to match the outfit, plus an ultra cool face and bezel with date window and chronograph dial. It's a winner.
Finish off the look with this classic black leather Gucci Crocodile Skin Fold Wallet. It's sleek, slim, and has a clean, elegant look.
The final touch in this fashion magazine favorite style for men, are these PRADA aviator sunglasses. Ever so cool, with gradient shades you will absolutely love these. They're simply really good looking, and you will be too.