The BMW 7 series always functioned as one of the best luxury cars on the market. With the German manufacturer's new Alpina B 7 model, the comfort and large body features of these luxury sedans combine with the speed and performance of a sports car. Ultimately, the rare combination transitions this luxury vehicle into most people's dream car.
 BMW equips its newest entry in the 7 series with a bi-turbo 4.4-liter TwinPower Turbo V8 engine. Ultimately, the engine allows the German vehicle to drive as one of the fastest luxury sedans in the market. Accelerating from 0-60 in 3.6 seconds, while reaching a top speed of 193 mph, the vehicle provides exceptional performance. Additionally, the 600 horsepower exemplifies the impressive power of this elegant vehicle's true performance power.
 Complementing the engine, the car's phenomenal speed also derives from numerous design choices within the vehicle's body. BMW's carbon core frame implements carbon fiber in the transmission tunnel and in various panels of the car, which reduces the B7's weight by 90 lbs when compared to the last generation of 7 series vehicle. Also, the quad tailpipes not only add sleek elements to the car's design, but also provide a mild boost to the BMW's performance.
 Along with cosmetic features boosting the power of the car, BMW creates a smooth drive with its 8-speed automatic transmission. The car quickly shifts through gears when accelerating, and even offers a manual mode to allow the driver full control of changing gears, enhancing the driving experience. Also, the vehicle's 20-spoke aluminum wheels and all wheel drive features enable strong traction to the road, even in subpar conditions.
 With regards to luxury, the BMW B7 offers plenty of comfort for passengers of the vehicle. Complemented with stylish wood trims and fashionable hand-finished leather upholstery the back seat of the car offers 44" of legroom to its passengers—the roomiest sedan ever created by the German manufacturer. Additionally, the back seat also provides a table in arm the armrest for performing work-related activities, a foot rest/ table behind each front seat, massaging seat functions, and adjustable headrests. For the driver, the vehicle includes a gesture control system, allowing control of various accessories, such as radio functions, through hand motions. Additionally, an advanced parking sensor allows the driver to view the car from multiple perspectives, including a top-down view and rear view of the vehicle.
 At an MSRP of $138,800, the BMW Alpina B 7 enables drivers to experience the stimulating combination of a fast car with luxurious options. With impressive performance, an alluring frame, and comfortable features, the BMW B7 operates as a dream car in the minds of many luxury vehicle enthusiasts.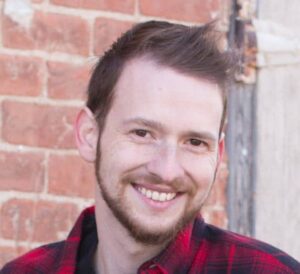 About The Author:
Joshua Gray is a writer and blogger who enjoys the finer and luxurious side of life. Little grabs his attention more than fast cars and trendy fashion/ designs. At the end of the day, he hopes his works and attitude can create positive changes in the world. To learn more, you can find him on Twitter @jdgGray
(Images Courtesy of BMW)