Best Anti-Aging Beauty Tips
If you feel as though you need a plan to prevent the aging process just that little bit longer, here are some great beauty tips you can do to achieve this.
Eat a healthy diet
One way to do this is by adding lots of fruit and veg to your diet. They are packed full of antioxidants, and these attack the bad cells you have within your body, making you strong enough to battle any diseases, as well as ageing.
You don't have to change your whole diet in one go, but gradually reinforcing little things will go a long way.
Drink plenty of water
Everyone knows how important it is to drink water. Your body needs it to survive! It keeps you hydrated and gives you an overall healthier appearance. It looks after you, not only on the inside but the outside too. Try drinking at least 12 glasses a day to see some real improvement.
Beauty Products
Our skin is the largest organ, and it needs to be nourished and cared for. We recommend using all-natural plant based products on your skin all year round. This will keep your skin hydrated and keep you looking youthful and vibrant at any age. You'll love TULA – the Kefir Collection. Often described as a "unique living food," Kefir is an exceptional probiotic because it contains multiple strains of live bacteria, in addition to yeast, calcium, magnesium, phosphorus, antioxidants, minerals, amino acids, proteins, enzymes and vitamins B2, B12, A, D and K. It's especially effective for dry, sensitive skin, as it's ultra-hydrating, extremely gentle and fights inflammation and redness.
Exercise
You already know the benefits of exercise; it gets the blood pumping, your heart racing and your body working. You can't go wrong if you're staying active, and your body will thank you for it in the long run. Even as little as 30 minutes a day will keep you feeling amazing for years.
Routine skin care
When it comes to your face, you should follow the three important steps to keeping your skin looking and feeling great. Washing, toning and moisturizing (done in that order,) morning and night, will make a huge difference to how your face ages with time. Make sure that your moisturizer is a good one; there are many brands out there so do your research before buying.
Stay positive
Aging is just one of the many things we can't control in life, and accepting that will ensure you live to the fullest. Be grateful for what you have, as long as your body is healthy – your mind will be too.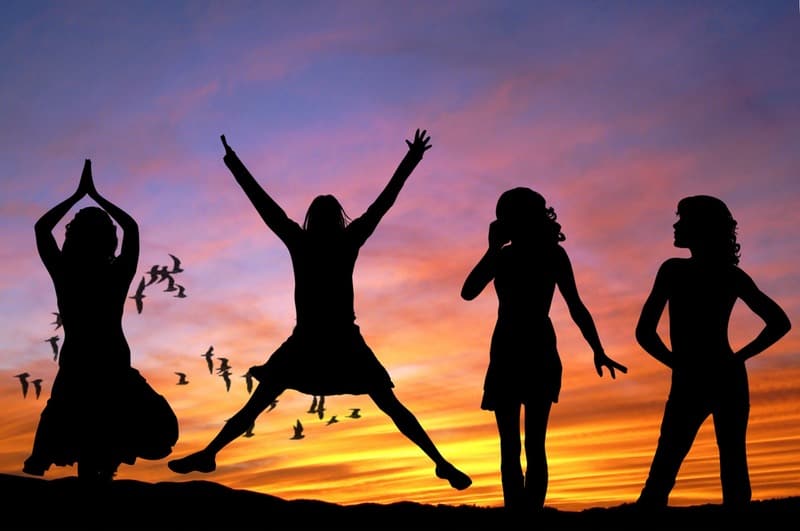 Take your daily vitamins
Getting into the routine of taking daily supplements will ensure you are getting all the vitamins you need. A lot of people think they can get everything through their food, which is correct – but only if you're indulging in the appropriate sources.
Treatments
Now it's great living a healthy lifestyle, but there are some things you just can't hold off forever. If the wrinkles start to get deeper, and the skin starts to sag, don't worry, you do still have options available.
You could always consider some cosmetic procedures to keep yourself looking youthful. Plastic surgery companies offer a range of different ways to fight off that aging process just that little bit longer, but we personally believe that aging gracefully is far more beautiful. Try this amazing new all natural Botox alternative in a serum gel. 
It is the beauty secret of the stars. A gel with the mechanism of botulinum toxin action, but completely natural and without any syringes. A dermatological study has shown that Biotulin reduces wrinkles by as much as 25% within 1 hour.
One of the main constituents of Biotulin is spilanthol, a local anesthetic which is obtained from an extract of the acmella oleracea plant, also known as paracress. It reduces muscle contraction: the facial features relax. Wrinkles are reduced, especially those around the eyes and between the eyebrows. Crow's feet, forehead wrinkles, the glabella between the eyebrows, and naso-labial folds are made visibly smoother. Biotulin is applied as a lotion and is quickly absorbed into the skin, smoothing and tightening it.
A good night's sleep
Sleep is one of the most important parts of the day, and you should be getting between 8 – 9 hours every night. Sleeping not only takes a load off you physically, but it also rejuvenates your body, which is key to looking younger. If your sleeping pattern isn't good, see how you can improve it.