The United Arab Emirates is a one of a kind destination that offers visitors a unique travel experience like no other. People will go for the weather, glorious sunshine and temperatures of up to 113 degrees Fahrenheit. Though, it's the easy living that makes people stay. Dubai is a hotbed of culture. And if you like your food, sport and the chance to relax, you need to see why the UAE is one of the most popular tourist destinations in the world.
The Downtime
If you are booking a flight with  الخطوط الجوية السعودية  to soak up the Dubai sun, there are plenty of opportunities for you! There are so many beach resorts and places to relax, such as the Le Royal Meridien Beach Resort & Spa Hotel in Dubai or the Hilton Fujairah Resort. And if relaxing on the beach isn't your thing you can go for a relaxing spa treatment that's within your budget or you can go all out at the One&Only Royal Mirage on Jumeirah Beach to make you truly indulge in the downtime you deserve.
For those whose idea of relaxation is not sitting in a Jacuzzi or getting covered with hot stones, fishing in Dubai is another wonderfully relaxing pursuit. You can go out to sea and catch one of the many varieties of fish, from tuna to a barracuda! At the same time, the ship captain will regale you with tales of the sea, all the while, the sun is beating down on you. When you travel to Dubai, you will learn just how different life can be all over the world. They say, travel is the one thing that makes you richer. It's true. It opens your mind!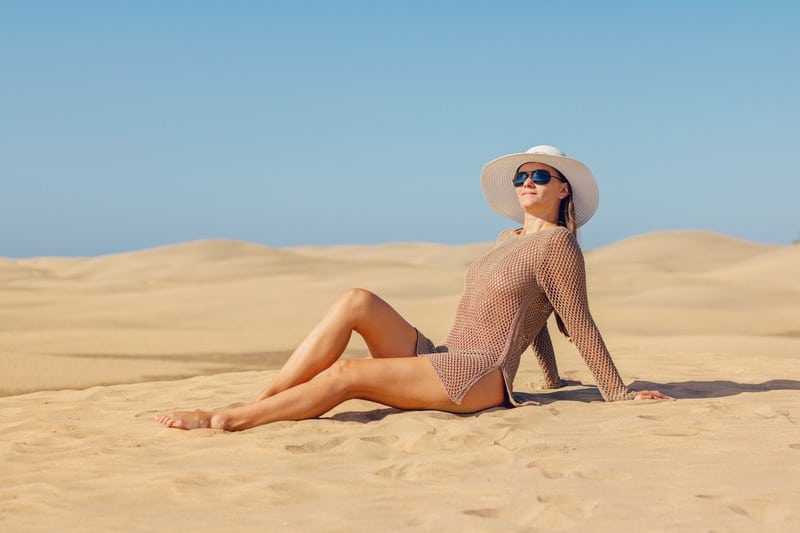 The Exploration
For the tourist that needs to get up and explore the country, traveling around gives you a real appreciation of the history of the UAE. Head to the Abu Dhabi Heritage Village, and you see what life was like in the pre-oil era. You could go into the museum and gaze in wonder at the different jewelry or the remnants of the pearl-diving industry.  If you are looking for great landmarks of the country, you have to see the Burj Khalifa!
The observation decks on 124th and 148th floors are where you can see the majesty of Dubai in all its glory, and at 828 meters, it is the world's tallest building. If you don't have a fondness for heights, don't venture up there. You could enjoy the views from the safety of the bar on floor 122. Take a guided tour on the 148th floor by booking far in advance for the At The Top Sky experience. This is set up like a VIP tour, complete with refreshments and an interactive tour.
For downtime and exploration, Dubai has everything you would want out of an experience of a lifetime. Happy travels!