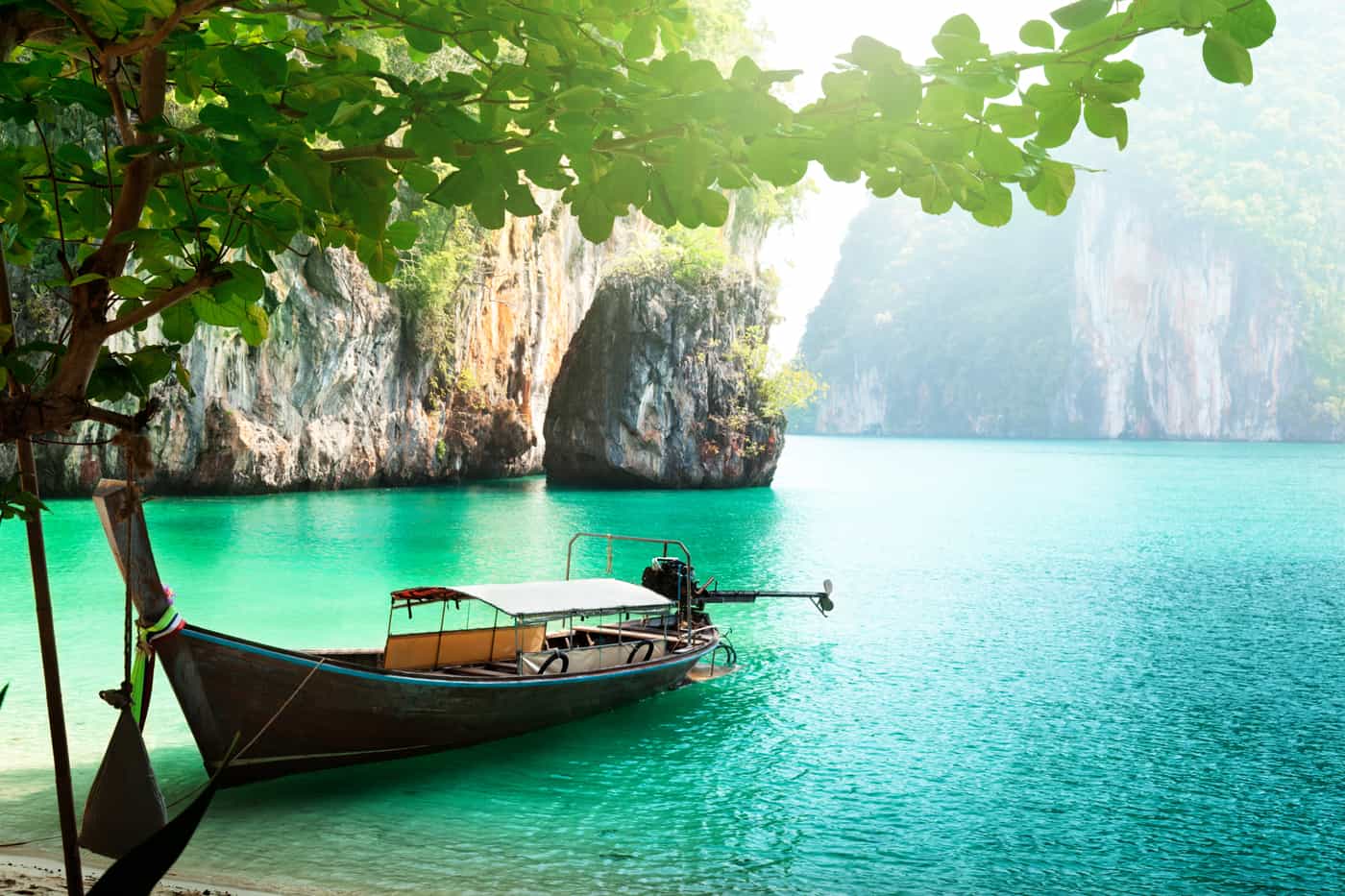 Exclusive Escapes: Thailand
The Land of Smiles
The raw beauty of Thailand has the utmost ability to shock you and mesmerize you with its endless adventures and breathtaking beauty exclusive only to the land of Thai. From Chiangi Mai in the north to the lush province of Krabi in the south, all of it will charm you and put you in a trance of mesmerizing beauty while enjoying this exotic travel experience. Anything can be found in Thailand, from crystal blue beaches to thick jungles, from great food to cheap beach front bungalows and few of the finest leading hotels in the world. Thailand maintains its own exclusive identity credited to its unique history and culture.
Take a moment to journey to the exclusive escapes of Thailand now:
One thing that stands out in the whole of Thailand is the dazzling 'Grand Palace'. The breathtaking masterpiece of architecture has amazed its visitors for hundreds of years. Built over two-hundred years ago, the wonder remains the heart of Thailand.
Fun Fact: When visiting the Palace, one is advised to dress conservatively as entry is denied to those who are not dressed appropriately.
Another wonder to be visited is the ancient city of 'Ayutthaya'. The architectural heritage of the city is a blend of Sukhothai, Dvaravati, U-Thong, ancient Khmer, Lopburi and Persian styles. The ruins of the site are a strong reminder of Siam's magnificent past. Another architectural wonder with immense historical significance is of 'Wat Arun', commonly known as the Temple of Dawn. The 'Khao Yai National Park' also attracts many visitors and is an exclusive must see place.
Book Your Tickets To Thailand Today!
The 'Night Bazaar' of Chiang Mai and the 'Floating markets' near Bangkok are other exclusive and unparalleled exotic travel attractions. The natural beauty and scenic attractions are also unmatched. The country is filled with destinations which will lift you off your feet. A destination like 'Koh Tao', Turtle Island, is guaranteed to be a treat to your senses. Ko Phi Phi, Koh Tao, Similan Islands are just scenic beauty at its finest.  They provide a view which one would not be able to erase from the mind forever. Another destination, attracting rock climbers from all over the world, is the 'Rai Leh' (or the Railey Beach). There is a peninsula which contains high limestone cliffs, beautiful beaches and soothing atmosphere. Another exclusive and an almost unique place in the world is 'Phang Nga Bay'. It consists of aquatic grottoes, gorgeous caves and limestone islands. A distinct feature of the Bay is the pure limestone cliffs that protrude vertically out of the emerald green water. Koh Pannyi and James Bond Island are two other famous spots of the bay.
The beauty of Thailand lies in its simplicity. The fact that scenic beauty dominates the country from one tip to another is another feature to find on these exclusive escapes. For the lovers of nature and the indescribable natural beauty of exclusive escapes and exotic travel experiences, Thailand awaits you.