Finding your unabashed fashion sense is quite an adventure. Thankfully though, you have a lot of helpful markers along the way with the many fashion bloggers that are out there. This particular entire style set will give you an outfit that you'll be glad that you purchased. From head to toe, no matter where you go, this trendy leopard print dress style with boot options, is a must have ensemble for all your autumn and winter social occasions.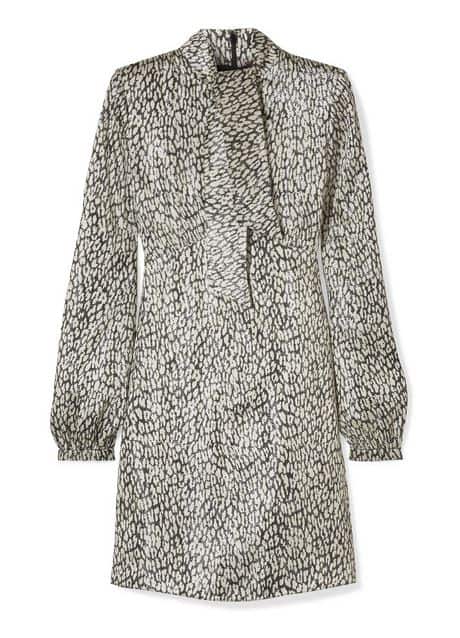 First start with the Leopard-Print Silk Dress by Saint Laurent. It has a lot of sophistication and poise to it. You can wear it at the office or for a casual day out on the town. That's the versatility that comes with this dress. It's stylish, fun, and flirty.

Next, pair the dress with the Harvey 100 Ankle Boots by Jimmy Choo. Jimmy Choo is a legend when it comes to fabulous footwear. You will be feeling tall and gorgeous with this height boost.

Alternatively, you can put on the Patent Ankle Boots by Givenchy. This more casual shoe is great for fall weather. These stylish boots will keep you comfortable when you are walking about. They have a classy shine that will make whatever you are doing, including shopping, fun. Enjoy the beauty of each day as you strut your stuff.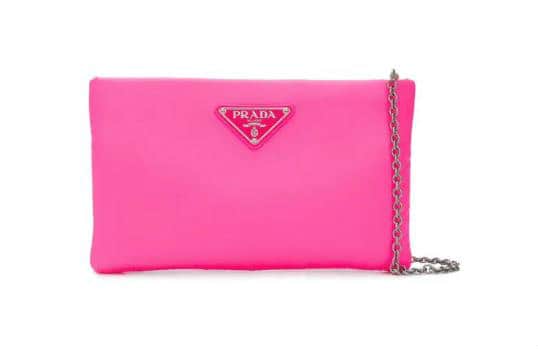 Then, the Logo Plaque Clutch by Prada is a pop out bag that you will be glad to have purchased. Any fall outfit will look even better with this magnificent bag. It is a front and center fashion piece. Plenty of fashion bloggers will put this clutch on their seasonal roister.

Next, amp up your style with Rockmore Aviator Sunglasses by Oliver Peoples. These shades have so much style that they are literally glowing. These must have pastel shades are highly fashionable and match well with the Prada bag.

Finally, integrate into your wardrobe these dazzling Diamond Stud Earrings. What more could a woman want than studs that truly have the diamond touch. You will be able to proudly display your marvelous taste in jewelry with this find. This is another item that fashion bloggers are sure to go on about for long to come.
SHOP MORE FASHION AND STYLE NOW!!!