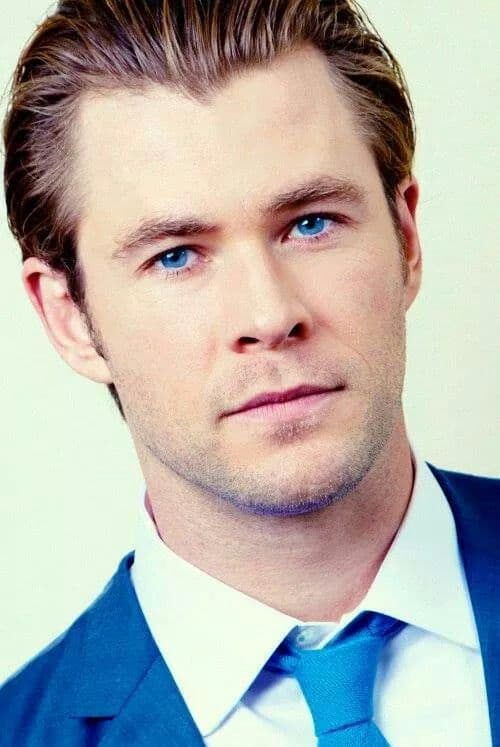 Hollywood Spotlight: Chris Hemsworth
One of the biggest Hollywood stars today, Chris Hemsworth, is the man behind the Marvel classics character, Thor. He is currently ranked 11th out of all actors with respect to annual income at $31.5 million. Not too shabby, as he's definitely one of the most famous faces in the world. We're not surprised producers are lining up to get this blue-eyed Hollywood star in their movies. (Image Source)
Some of his notable work includes: Star Trek (2009, A Perfect Getaway (2009) Ca$h (2010), Thor (2011), The Cabin in the Woods (2012), The Avengers (2012), Snow White and The Huntsman ( 2012), Red Dawn (2012), Star Trek Into Darknesss (2013), Rush (2013), Thor: The Dark World (2013). Blackhat (2015), Avengers: Age of Ultron (2015), Vacation (2015), In The Heart of The Sea (2015),The Huntsman: Winter's War (2016), Ghostbusters (2016), Doctor Strange (2016) and Thord: Ragnarok (2018), Horse Soldiers (2018), Avengers: Infinity War  (2018, and many more to come.
Chris Hemsworth opened up about his impressive physique and gave some constructive advice for those looking for similar results. "An hour of heavy weightlifting six days a week," he says. It takes a certain stamina and strength to play Thor. He is after all a superhero.
Chris Hemsworth exhibits likeability unlike any other actor. He's got a strong on-screen presence that can almost be intimidating, but his genuine smile and light eyes give him an endearing quality that has no doubt caused fans all over the world to fall in love. He's one of Hollywood's biggest stars and for good reason. We're excited about the future line up of projects with his name on them. They are sure to be box-office hits!