Emergency dentists are highly qualified professionals equipped to treat dental emergencies. In most cases, an emergency dentist is required only for severe dental emergencies. In other cases, a simple trip to the local emergency room might resolve the issue. However, during extreme cases, some patients do require immediate dental care – especially in cases of extreme trauma. You do not want to wait out long periods of swelling or unexplainable pain just to get your treatment. (Image Credit: Anna Shvets/Pexels)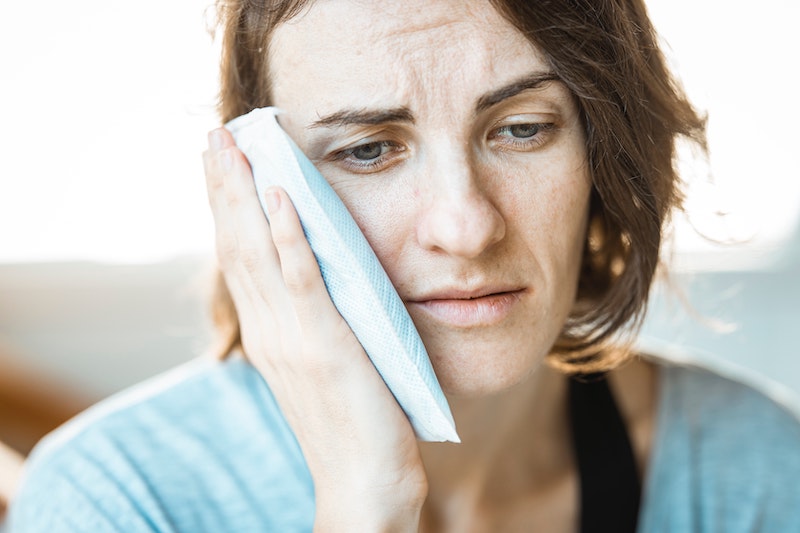 Emergency Dental Treatment
It is not always easy to determine what type of emergency dental treatment a patient requires. If you are experiencing sudden pains that don't respond to antiseptic mouthwash, a doctor can give you a prescription for an antibiotic. These medications help reduce the severity of any possible dental emergencies.
Additionally, if your teeth are particularly sensitive, you might want to use a topical anesthetic before having any type of treatment performed. If the pain is coming from sensitive areas like the gum line, a topical anesthetic may help alleviate the pain. This allows the dentist to better assess the damage to your teeth. More importantly, it won't cause any lasting damage to your gums.
Another form of emergency that can arise is tooth decay. If you suspect that you may have an abscessed tooth or a cavity, contact your local 24hr emergency dentist right away. An emergency dentist has specialized equipment that can help identify the location of the affected tooth and take appropriate steps to remove the damaged tooth and avoid further complications from occurring. In some cases, patients receive a crown to replace the missing tooth.
Tooth abscesses are a major problem. Additionally, most people do not have the experience to identify them and treat them properly. A qualified emergency dentist can also perform a root canal so as to prevent further complications.
Serious Dental Emergencies
An extremely serious dental problem is a dental emergency that requires immediate treatment. For instance, if your gums are bleeding or your tooth is coming apart, contact your local emergency dentist immediately for treatment. Your dentist will assess your condition and advise you of the appropriate course of action. Options will include seeking emergency dental surgery or emergency dental care.
Tooth loss often complicate dental emergencies. If you suspect you may lose a tooth, contact your local emergency dentist. They may be able to provide emergency dental care to replace the tooth.  They can also recommend a treatment plan to address the dental issue before the tooth falls out.
If you suffer a dental emergency, contact your dentist and schedule an appointment for an emergency dental appointment as soon as possible. Your emergency dentist will evaluate your situation and come up with a treatment plan that will restore your mouth back to normal. Moreover, they will strive to prevent any future issues with tooth loss.
Dentists Are Able to Diagnose
Emergency dentists are able to diagnose many types of dental issues through x-rays. These tests include complete oral examinations, X-ray exams, fluoroscopy, and computed tomography (CT) scanning. These are all diagnostic tests that help in identify problems early. By taking these tests early, you are able to prevent future problems by identifying any issues that might lead to loss of teeth or oral infections. As a result, unnecessary surgery can be avoided.
When you need emergency dental care, you should consider your options to determine the most appropriate course of treatment. You may want to contact your emergency dentist or seek medical advice from a doctor.
When faced with a situation where you need emergency dental care, the first thing you should do is find out the name of your dentist and his or her location. Next, you should talk to your friends and family who may have a dentist. This will give you valuable information about the kind of services he or she provides, and how long it takes to get your dental care.
In addition to offering basic dental services, dentists work closely with patients in helping them maintain proper oral hygiene and health. Dentists also work with their patients to prevent dental decay and gum disease, which can cause oral infections. While most dentists are available 24 hours a day, 7 days a week, you should never wait to see your dentist. You could end up missing important treatments that could have prevented the loss of teeth or oral disease.