Have you ever wondered what happens when you combine a hybrid vehicle with sporty supercar performance? The result is the Lexus LC 500h. And this time, Lexus is here to prove that hybrid cars can perform with the best. In fact, some of this dream car's design choices are simply innovative in the automotive world. To put it another way, few other cars combine performance, fuel economy, and design quite as seamlessly as this masterpiece.
So, are you ready to learn how this hybrid car will change the way you view sports cars? Then buckle up and read along with us as we explore all there is to know about this sporty hybrid which no doubt is on most people's list of most wanted dream cars.
Under the Hood
Ready for one of the craziest engines you'll ever see in a car? Then pop open the hood of the 2018 Lexus LC 500H.
Upon first glance, the engine seems like any other 3.5-liter V-6 hybrid powertrain. But this engine offers some incredible performance. At 254 horsepower and 258 lb-ft of torque, you'll find this luxury coupe capable of driving at racetrack speeds. In fact, this fast car will rush from 0-60 mph in a quick 4.7 seconds. By hybrid standards, this speed is pretty impressive. And the fun still doesn't end with the speed. For a smooth drive, the Lexus LC 500h offers a four-speed AND CVT gearbox. And no, you didn't read a typo just now—this car comes with two transmissions. As a whole, these gearboxes offer the perfect drive to suit your style. And if you want to unleash this cool car's full potential, there's even a manual mode if you prefer to do the shifting yourself.
Overall, you're getting a pretty smooth drive with this dream car. But we've yet to cover the main reason you'd want to drive a hybrid sports car—and that's the MPG. In the past, performance cars are notorious for eating up gas quickly. But the Lexus LC 500h offers a full 35-mpg on highways. Again, for a high performance-vehicle, this fuel economy is pretty unrivaled.
The Exterior
If you ever thought a hybrid car was incapable of sporting a sexy design, then think again! Simply put—the 2018 Lexus LC 500h is one of the best looking cars available on the market.
Everything about this beautiful car exudes luxury. From a glimmering two-door design to a unique spindle grille found nowhere else, the design choices are pleasing to the eyes. The grille alone does a pretty good job of highlighting the signature L badge. And as you move around the car, you'll find some pretty sleek contours as well. While moving to the back, be sure to check out those elegant scoops beneath the doors. Once you reach the back of this car, you'll see some more stylish cosmetic choices. Simply looking at those rectangular exhaust pipes and wide taillights inform you that this is a luxury sports coup like none other.
And lastly, before you decide to step inside this luxury hybrid sports car, be sure to check out that trendy Lexus logo atop the door's handles.
The 2018 Lexus LC 500h Interior
Upon opening the doors to the 2018 Lexus LC 500h, you'll find the great design choices continue inside this cool car. In fact, the leather and metal trim presents an overall dignified design. Even the leather steering wheel with large shifting paddles is sure to please any driver.
Of course, Lexus understands that a car's interior is not just about the looks. So to add some fun to the mix, this Japanese luxury model includes the Lexus Enform infotainment system. As a whole, you'll find plenty of unique features here. For example, if you really want to impress your passengers, be sure to show off that remote touchpad. And for a great user experience, you can even view two displays at once on the same screen. Overall, this infotainment system offers a fun experience.
While you enjoy this cool car's luxury features, Lexus was sure to include some of the market's best safety features. Everything from automated emergency braking and lane departure warnings to adaptive cruise control will offer you the ultimate driving experience.
When Can You Get One and How Much Will It Cost?
Are you ready to jump into the hybrid dream car that found a way to combine performance with luxury? Thankfully, you won't need to wait long, since you can buy this fast car NOW!
As far as prices are concerned, the 2018 Lexus LC 500h MSRP starts at $97,505.
Final Thoughts
Who'd have ever thought hybrid cars could combine fuel efficiency and performance so well? Somehow, the Lexus LC 500h manages to get the formula right. And it's nice to see how hybrid luxury and sports cars could very well change the future of driving. And who knows, maybe someday hybrid racecars could become the norm.
In truth, It's hard to say how the future of hybrid cars will turn out. But for now, we can say Lexus did a fantastic job with its recent hybrid model.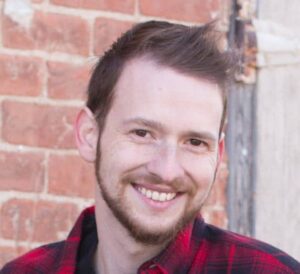 About The Author:
Joshua Gray is a writer and blogger who enjoys the finer and luxurious side of life. Little grabs his attention more than fast cars and trendy fashion/ designs. At the end of the day, he hopes his works and attitude can create positive changes in the world. To learn more, you can find him on Twitter @jdgGray