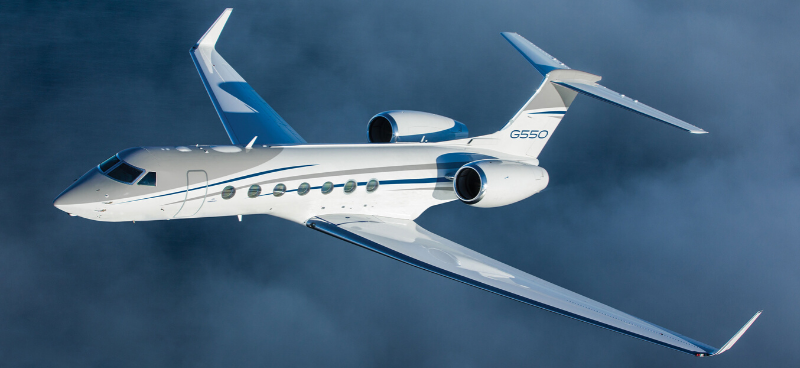 Private Jet: The Efficient Gulfstream G550
Gulfstream is the most proficient private jet for your business errands. It's an ultra-long-range aircraft, which is an improved iteration of the well-known Gulfstream GV. Now, it's a trailblazer in the large-cabin jets. It boasts of efficiency in flying faster and farther. Plus, it has the roomiest cabin than its counterparts
The G550 is manufactured by General Dynamics' Gulfstream Aerospace, a unit in Savannah, Georgia, US. Since the first model was introduced to the market in 2004 to now, it's estimated to have more than 580 Gulfstream G550 actively in service.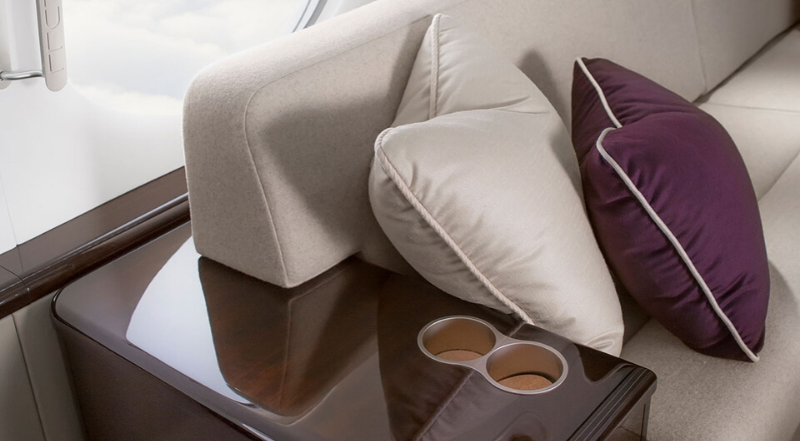 The Configuration and Performance of this Business Private Jet G550
One of the enhancements the manufacturer undertook was drag-reduction. Such was improving the seals between the fin and rudder, and also on the elevators and horizontal stabilizer.
Some of the tiny changes were the primer of smaller drain mast, antennas conforming with the fuselage. And new small fairing found on the fuselage skeg. Then, the engineers went further and reconfigured the pressurization outflow valve in the cabin, with the sole purpose of recovering escaping air as the tiny bit for thrusting.
The crowning change was the use of BMW/Rolls-Royce fuel-efficient BF 700-710-C4-11 turbofan engines. Each with thrusting ratings of 15,385 lbs. Besides, they combine to produce tremendous power to take your jet life to record-breaking distances.
The range capabilities of G550 when tanks are full is 6,750 nm. It can cruise at Mach 0.80, which is like 460 knots true airspeed. Even more remarkable, you can push the cruising to Mach 0.87, which is equal to 499 knots.
The Large Cabin Area Specification
Though the cabin is large, it's space can never be enough, especially in air travel. That's why the manufacturer went ahead and modified the cabin of G550. Making the jet space-efficient and lengthier, measuring 42.6 ft. How? They strategically moved the main entry door two feet forward and also employed a new smaller avionics system.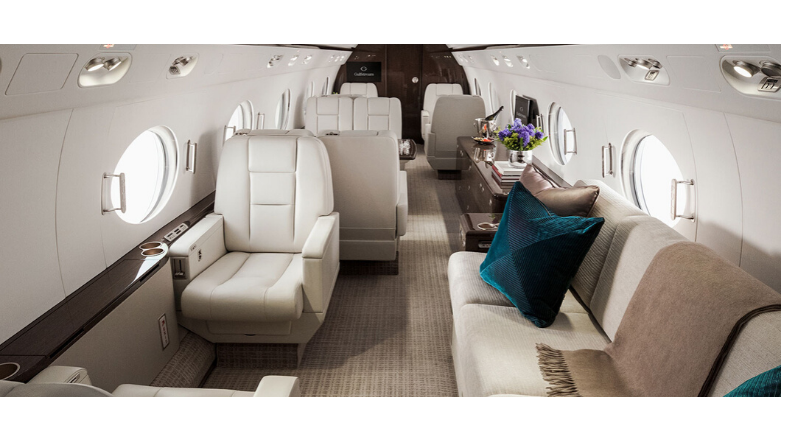 These changes in the cabin lead to 58 more cubic feet of space. Six feet come from the forward galley, five from aft galley. And to add more spice to your jet life, they create two more windows.
The cabin carries 19 passengers, though the configuration of its executive suits fit ten. Further, you will find amenities, including a functional lavatory, a conference/dining area, and multiple working stations, and a resting place for the crew.
The Price of G550
The price of this Gulfstream version is $61.5m. And considering the new avionics system, efficiency, and performance. It's worth negotiating for a discount since the jet will be adding more to your business and up your jet life.
Closing Remarks
With this jet, the Gulfstream G550, you are expected to do everything when flying. And yes, you can. The manufacturer has gone beyond integrating the flight deck with an uncluttered display of upgradeable navigations management system.
If you go deeper and analyze the G550, it will be easier for you to understand why it's the leading business jet in the large-cabin class.
(Images Courtesy of Gulfstream)