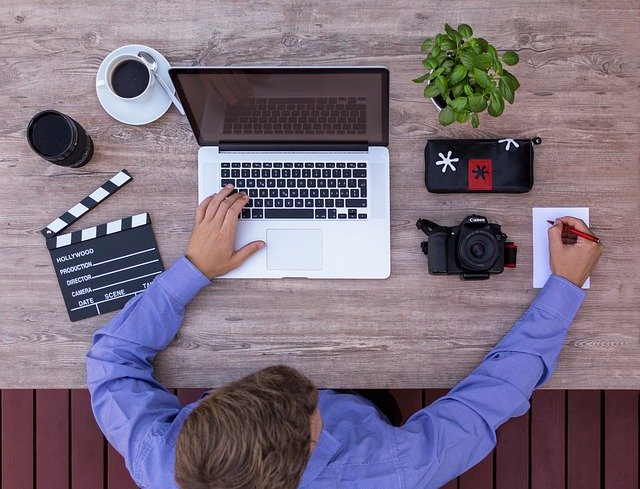 How To Become A Hollywood Producer
Ask anyone remotely involved with filmmaking about the single most important person in the process and no one will say anything other than a 'Producer'. And why should they? A producer is a person that not only conceives the idea of the film but is also the one who, at the end of the day, determines how smoothly the production goes. (Image Credit:  Lukas Bieri/Pixabay)
So, when you decide to become a film producer you need to remember that it is not an easy job. Every film is a new business venture. So, a producer is more like an entrepreneur than anything else.
Think you can handle that? If yes, then let's see what are the things you need to become a Hollywood Producer.
Responsibilities of a Producer
The first thing you need to do is to understand exactly what a producer does.
To put it plainly, a producer is responsible for the following things:
Coming up with an idea for a film. The idea can be original or can be based on a novel, a play, or a story
If the idea is owned by someone else the producer needs to negotiate with the parties that hold the rights. This part is crucial in deciding whether a project will be a success or not since failure to negotiate properly can sabotage the whole project halfway through development
Assembling the team necessary to do the job. The team includes, but is not limited to, a screenwriter, a director, casting agents, a cinematographer, and designers
A producer is also responsible for procuring funds for the film. For this he reaches out to large studios, or, if he is rich and famous, can self-finance the movie as well
Making sure that the production goes without a hitch
These are but a few responsibilities of a producer. When you are actively involved with a project as big as a film, many smaller issues raise their head and it is the job of a producer to make sure all of these are taken care of.

Path to Becoming a Hollywood Producer
There is no defined way of becoming a Hollywood producer. However, getting a film degree is a great first step.
When you get a film degree and know the ins and outs of film making you can then apply for a job at a movie studio. This is perhaps the easiest way to get into Hollywood.
Get a low-level job at a major Hollywood studio. Work hard and move your way up. While this may sound impossible many notable directors and producers have gotten their start this way. A movie studio is a great coworking space where you get to make powerful contacts. These contacts are the things that are going to propel your career forward.
Next, buy yourself some film equipment, build a cast and crew and produce your own short film, TV Show or full length feature film. Then you can submit your work to local or international film festivals. Many unknown producers were catapulted to fame and fortune by taking this entrepreneurial path to become a Hollywood producer.
To give you some inspiration, the director for the hugely popular John Wick starring Keanu Reeves is Chad Stahelski. And you would be surprised to know that he was a stunt double for Keanu Reeves in the Matrix.
In short, passion, hard work, and access to a cowork space in New York are the things that will matter the most in the long run.