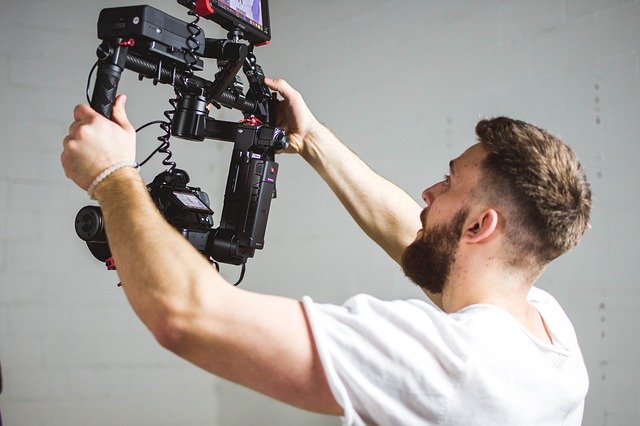 Do You Have What It Takes To Produce a Film
The world rarely gets to see the faces behind the masterpiece motion pictures that blow up the box office until its time to accept the Oscar for Best picture. At that time, Hollywood producers get to step forward and get their moment of fame. There are many producers well known through Hollywood, like Martin Scorcese, George Lucas or Heather Parry, that have moved up the ranks to earn their fame. But, what is it really like to be a Hollywood producer and become well known for how to produce a film? (Image Credit: StockSnap/Pixabay)
What's In a Name?
The title "producer" seems quite fancy and important, and with good reason. This is the position that orchestrates all the other positions and activities related to the making of a movie. The producer has to find and launch a viable project, arrange for the financing, hire the directors, writers, and any other creative members of the team. There may be several producers that work on a film or a television show, though some of these might just hold a title for the sake of their financial contribution or other input. However, a film producer is usually more active on the set, overseeing everything from pre-production, production, and post-production. To get the title of producer, you have to be willing to put in the time on the project.
The Duties of Pre-Production
When it comes to producing a Hollywood film, the producers are the first people to get the project going. However, before the real work can begin, the producer has to start gathering the finances and investment funds needed to sustain the project. In order to sell the project to investors, a producer will assemble a team of creative individuals to help craft a package that will pitch the idea to different companies and studios. Then, the producer assembles a team of writers, finds a director, and also reaches out to different big-name actors to find out who would be a good fit for leading roles. Once a producer is given the support from a production company or studio, as well as the financing resources, the film moves to the next phase.
The Duties During Production
Once your film goes to production, the responsibilities shift in a different direction. The primary tasks are to bring on the creative partners that will work in areas of design, casting, and cinematography. Though these departments will have direct lines of management, the producer is still responsible for offering advice, managing the logistic needs, supervising the various aspects of production, and authorizing the hiring of a line producer.
The Duties During Post-Production
Once the film or television show has been finished, the producer has the pleasure of releasing it to the big screens or a network. There are decisions that need to be made with marketing plans, advertising, distributions, public relations, and establishing a release date.
A Hollywood producer is one of the busiest individuals working to produce a film, but films wouldn't be the same without qualified leadership at the helm. Behind every great production is a producer that kept it all together and gave the world the entertainment it needed.