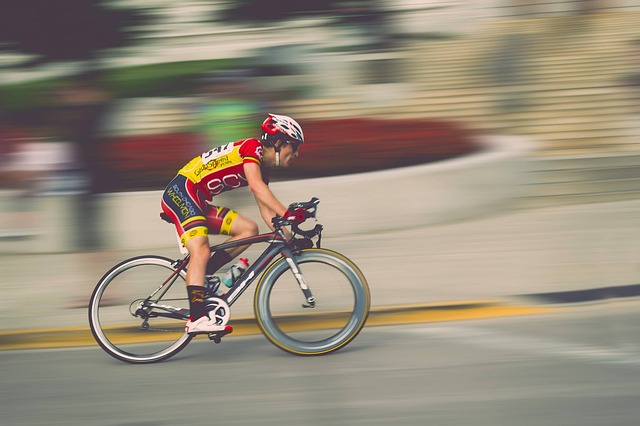 Biking Los Angeles: Best Places To Bike in LA
Los Angeles is a beautiful city. There are so many landmarks that even if you live here for years, you will still not have done everything. It is a particularly great city for biking enthusiasts. On any given Sunday, you will see everyone take their beach cruiser bike onto the boardwalk for an early morning jaunt. Here are some of the best places you need to take your bike if you have not checked them out already. (Image Credit: Pexels/Pixabay)
Griffith Park
Griffith Park is one of the most scenic destinations around L.A. It contains a nine-mile bike path around the second-largest urban park in California. You can start your trek at Crystal Springs Drive and take your bike through Western Heritage Way, Zoo Drive and Griffith Park Drive. If you really want an intense workout, then you can take your bike up the hill to the Griffith Observatory to witness a gorgeous panorama of the city.
Arroyo Seco Bike Path
For people who want to check out more of Pasadena, head over to the Arroyo Seco Bike Path. People take some of the best city bikes on the market along this trail. You will see plenty of horse stables and ride underneath several bridges, which offer some much-needed shade. You can go along this trail, and it will lead you to the Montecito Heights Community Center. It is a great place to kick back and catch your breath after a long bike ride.
Shoreline Pedestrian Bike Path
For people who live on the other end of Los Angeles, the Shoreline Pedestrian Bike Path in Long Beach is a gorgeous trip. It is only five miles long, so you can do it in less than an hour. You will definitely need to watch where you ride because a lot of pedestrians also take this path, and they have a right to it, too. You will see some gorgeous scenes of the Pacific Ocean as well as nearby Palos Verdes. You will come across plenty of restaurants along your ride, so you can get in a workout and then enjoy a filling meal afterward.
Metro Orange Line Bike Path
The Valley is a gorgeous spot of L.A., and you can see what it is all about on the Metro Orange Line Bike Path. The Metro Orange Line is a bus that makes it easy to get across the Valley. However, there is also a bike path if you prefer getting in some exercise. It starts in North Hollywood, and you can go along the route all the way to Lake Balboa. You will see plenty of public art along your journey as well as ample greenery. You can take all kinds of detours to see whatever you want.
If you love biking and live in Los Angeles, then you will be pleased to see you have a lot of options. Round up your closest friends and head out for a wonderful afternoon that ends with a great meal. Before you head out on any of these trails, purchase the best bike to get you through the urban terrain. You will be glad you have a new bike when you head out on some of these 18-mile trails.